Commentary: What else can restaurants do to avoid reservation no-shows?
The costs of no-shows and last-minute cancellations can add up quickly for restaurants. With more implementing reservation fees, there are other solutions that help restaurants and benefit customers too, says Oddle CEO Jonathan Lim.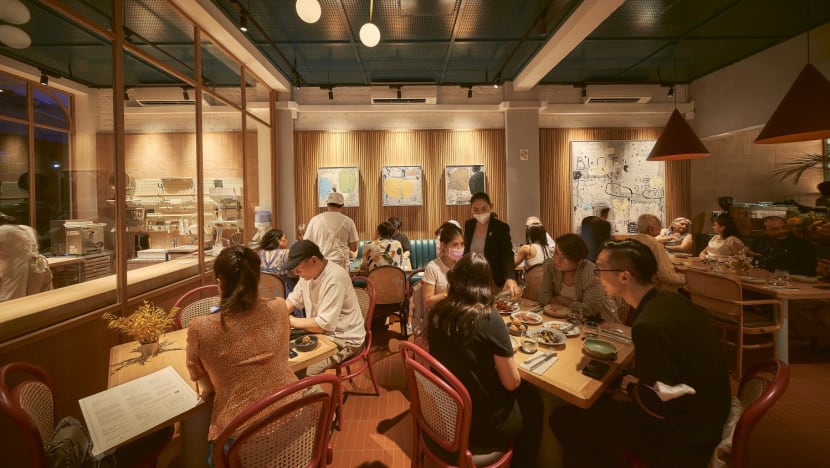 SINGAPORE: Would putting down a deposit make you less likely to cancel your dinner reservation? If you had to provide credit card details to book a table, would you rather look for another place that didn't?
Some restaurants now require deposits or credit card holding fees to prevent no-shows or last-minute cancellations. Restaurants that spoke to CNA indicated holding fees of about S$20 to S$50 per person. In local Michelin three-star restaurants, cancellation fees can go as high as S$250.
The costs of no-shows and last-minute cancellations can add up quickly – local restaurant partners tell me they can affect up to 30 per cent of their monthly business. Besides lost revenue, restaurants must bear the cost of food preparation and extra manpower, and deal with the frustration of walk-in diners turned away.
The average profit margin in Singapore's restaurants was a thin 5.5 per cent in 2018, according to the Singapore Business Review.
Deposit policies are practised around the world, especially in the fine dining sector. This is less common in casual restaurants, though this has become more of a standard practice with the use of online reservation platforms.
While no-show fees are generally thought to help restaurants ensure that reservations are not made frivolously and forgotten, are they the best solution to the problem?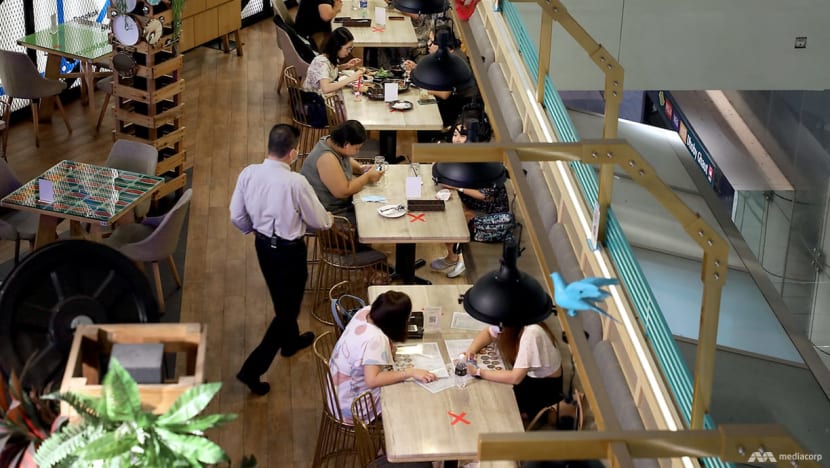 THE DOWNSIDE OF NO-SHOW FEES
No-show fees are tricky. In Singapore, many customers are still not in the habit of needing to "pay" for reservations, especially at casual eateries.
Diners might shy away from going through with a reservation if they have to put down a credit card to book a table and might seek other restaurants that do not have this practice. Perhaps not a major setback if business is brisk, but losing a customer can hit smaller restaurants or those that see fewer walk-ins harder.
Applying a blanket no-show fee every day of the week might also not make business sense. Even popular restaurants can have slow days.
Then there is the question of how much is too much. Is S$20 per head too high a "punishment"? Or does it need to potentially hurt more to prevent no-shows or motivate diners to call up in advance to cancel a booking?
The thing to remember is that if customers still do not show up, no-show fees help offset partially but do not recoup the cost of the "lost" meal.
BETTER SOLUTIONS?
At a time when food and manpower costs are rising, restaurants must strike a balance between preventing no-shows or turning customers off. A better way might be to think of it as demand and supply management.
Looking at our platform's data, we compared the non-completion and cancellation rates for reservations that required a $$10 or $$50 deposit.
Our data indicated that more users did not complete reservations that had S$50 in no-show fees compared to S$10. But surprisingly, the cancellation rate was about the same.
This suggests that psychologically, S$10 was enough to let the customer feel vested enough to honour their reservation.
But it's not just about how much to charge, but also when to impose such a fee. Restaurants may want to consider no-show fees during peak hours or on certain days of the week when demand is high. For example, the restaurant Grub applies a holding fee every day at its busier Junction 8 outlet, but only on weekends at its Stevens Road outlet.
Another way to do it is for customers to prepurchase their meal as part of their reservation. After all, we are used to paying for airline tickets, hotels or movie seats. Restaurants could offer incentives for customers to prepay for their meals, such as bundling discounts or meal vouchers.
Instead of penalising customers for not showing up, they are incentivised to turn up by paying less for a meal they were intending to eat anyway.
A restaurant in Chicago called Next took a unique approach of selling tickets for specific dates and times - just like we would for a movie or concert - since 2011, which the owner has since spun off into a commercially offered system to restaurants.
Some UK restaurants have also resorted to blacklisting customers who repeatedly do not show up.
TURNING THE CONVENIENCE OF RESERVATION PLATFORMS INTO COMMITMENT
So, there are solutions to be found with existing F&B technology platforms. However, what needs to also be considered is how some platforms might add onto the cost of operations for the restaurants.
Some models demand upfront payment simply for restaurants to be onboard and for getting diners through the door, eating away at earnings that would have otherwise fully belonged to the merchant.
As restaurant operators and staff are often swamped during peak hours, they don't necessarily update the system to indicate a no-show. In such instances, a reservation fee may be charged to the restaurant despite the no-show, because the system automatically assumes that the patron has been seated. This burdens restaurants more with extra costs due to negligence.
Our own research suggests online platforms are used by most customers as a means of reservation and do not create incremental revenue for restaurants.
Rather than charging merchants every time a customer walks through the door, a more ideal system could operate on the basis of helping the outlet re-target the customers who had made reservations, to get them to return at a future date. The best customer is one who returns.
Ultimately, there might be an ideal balance of carrots and sticks that benefit both restaurants and customers. Reservation platforms provide convenience but restaurants need to find ways to incentivise customers to convert that into commitment while customers need to be mindful of how their actions can impact livelihoods and act responsibly in showing up or cancelling reservations in advance.
After the pandemic pummelled restaurants everywhere, we need to help them survive and thrive.
Jonathan Lim is CEO of Oddle.