Billion-dollar money laundering case: Man financed purchase of 10 units at luxury condominium Canninghill Piers
The value of the assets involved in the case has ballooned to S$1.8 billion. They include properties, cars, cash, gold bars, jewellery and luxury watches.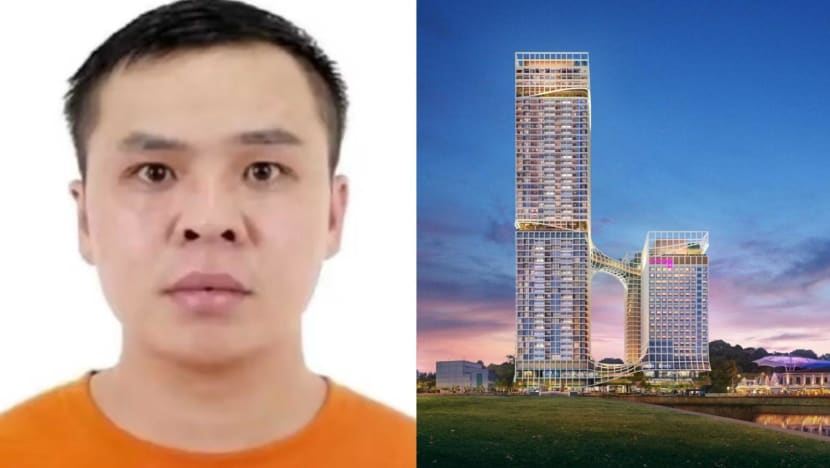 SINGAPORE: A man implicated in one of Singapore's biggest money laundering probes had financed the purchase of 10 units at luxury condominium Canninghill Piers and another unit at Park Nova, an affidavit by an investigating officer showed.
Turkish national Vang Shuiming is facing five charges – one of using a forged document and four of possessing criminal benefits worth S$2.4 million (US$1.8 million) from unlicensed moneylending in China.
According to an affidavit from the lead police investigator against Vang, the 11 condominium units are under construction and have been served with prohibition of disposal orders.
The affidavit, which was produced for Tuesday's (Sep 5) court hearing, also showed that in addition to the 11 condominium units, Vang's assets included four properties and three vehicles with an estimated value of S$29 million.
Police investigations showed Vang has assets in Singapore amounting to more than S$200 million.
More than S$962,000 in cash was also found at the Good Class Bungalow (GCB) that Vang was residing in during a police raid last month.
The investigating officer said in his affidavit that Singapore police had acted on intelligence from foreign authorities regarding the movement of assets of at least S$3 million in Vang's name by a person of interest after Vang had been arrested.
These assets were previously not known to police and amounted to more than US$30 million (S$40.8 million).
CONNECTIONS
To date, assets worth more than S$1.8 billion have been seized, frozen or issued prohibition of disposal orders by the police in connection with the case, said the affidavit.
Ten people, including Vang, were arrested by police during raids on Aug 15. They have been charged with various offences including forgery and money laundering.
Of the 10 arrested, seven are former Chinese nationals and are now nationals of other countries. Some hold multiple passports from other countries. 
The remaining three people are Chinese nationals and also hold passports from other countries.
"The 10 accused persons are believed to have connections among themselves," said the investigating officer in his affidavit.
Vang is "closely associated" with co-accused Su Haijin and Su Baolin. Vang and his brother Wang Shuiting are also wanted by Chinese authorities for illegal gambling activities. Wang Shuiting is one of eight people wanted by the police and remains out of Singapore.
Vang is also in communication with another suspect, dubbed Suspect X, who is wanted by Singapore police and is no longer in the country. The communications appear to be related to other illegal activities, and about S$260 million worth of assets linked to Suspect X has been seized.
Suspect X is also wanted by Chinese authorities for illegal gambling activities.
On Tuesday, Vang's Drew & Napier lawyers turned to the High Court to have their client released on bail. Previous attempts in the State Courts failed.
If his remand was not revoked, the lawyers for Vang sought to have "liberal" access to their client, instead of that which was subject to the Commercial Affairs Department's (CAD) operational constraints.
The High Court rejected all the applications sought by the defence lawyers.
All 10 accused in the case, including Vang, will appear in court on Wednesday for further mentions.