'I did not expect such a high degree of endorsement': President-elect Tharman Shanmugaratnam
Mr Tharman Shanmugaratnam described the Presidential Election result as a show of "remarkable unity" from Singaporeans.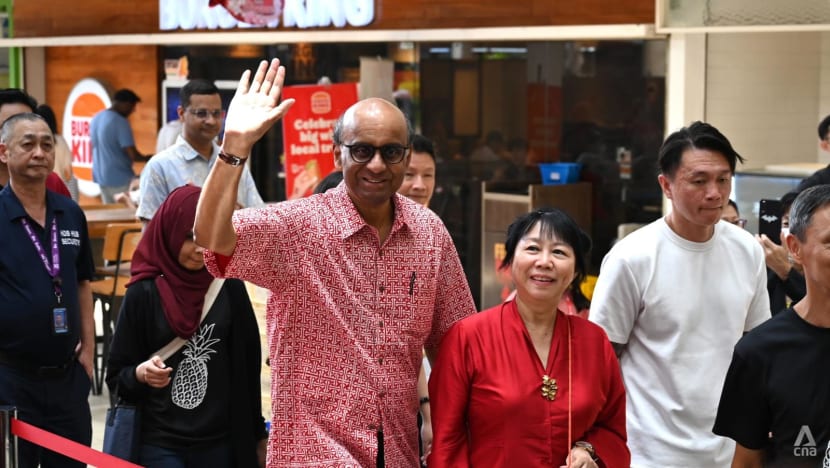 SINGAPORE: President-elect Tharman Shanmugaratnam on Saturday (Sep 2) afternoon said he was surprised by the margin of his victory in the 2023 Presidential Election. 
Speaking to journalists at his first doorstop interview since the official result was called just past midnight on Saturday, Mr Tharman said: "I did not expect such a high degree of endorsement, which also means there was a fair number of people who would normally not vote in favour of the ruling party, who decided that this was not a political election, this is not a General Election. 
"And they decided to vote for me, and I think that's also very encouraging." 
On Saturday, Mr Tharman greeted cheering crowds of supporters in Taman Jurong, Marsiling, Tampines and Toa Payoh. 
Describing the result as "remarkable unity" from Singaporeans, Mr Tharman said he thinks Singaporeans "have been very sensible in the way they voted". 
"I think it's also interesting that Singaporeans, whom I believe want a non-partisan President ... They do not think that having been a member of a political party or even being a member of Cabinet should diminish a person's ability to be non-partisan," he added. 
"It all depends on the individual, the character of the person, the reputation of the person, and the ability to reach across all the boundaries you can think of in Singapore. That's always been my orientation. 
"So I think it's a very interesting lesson that Singaporeans do not think that my political service all these years was a disadvantage." 
When asked whether he plans to keep his international appointments, Mr Tharman said he will have to review them and "go with the advice of Cabinet". 
"Some of them are clearly in Singapore's interests. Some are midstream and it's good to carry on. So that's something to be evaluated," he added. 
"But from the very start, I've stated that it's a plus for Singapore that I come with some international standing and networks around the world, which we should try to use."
Mr Tharman also said he is looking forward to meeting President Halimah Yacob and asking her for advice. 
"She has served Singapore remarkably well. I admire her equanimity, her poise, the dignity with which she'd held the Presidency," he added.
"One of the first things I want to do is sit down with her and get her thoughts and advice coming from the last six years. I'm not going to rush the process, but I'm very serious about wanting to fulfil the mandate that's been given to me by the people."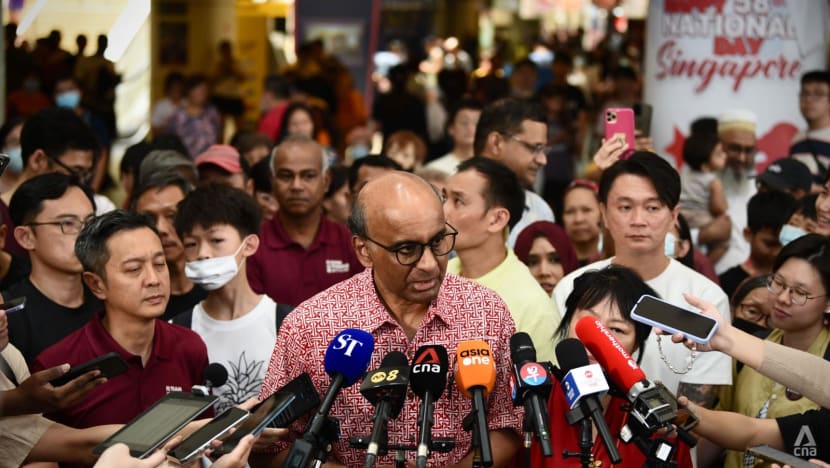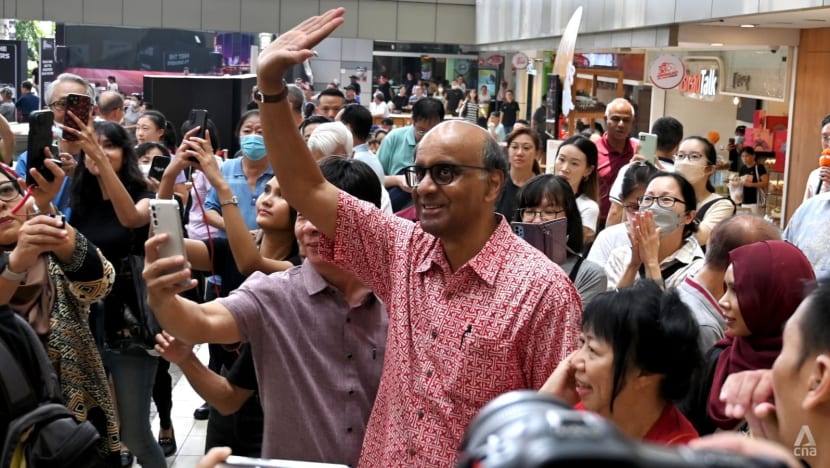 In his term as the next President, Singapore is likely to see a leadership transition, and its next General Election. When asked about his role in this transition, Mr Tharman reiterated that it is a "very important transition", and one of the reasons he decided to stand for the Presidential Election. 
"It's not going to be a matter of clearing one hurdle, where there's a change in political leadership. It's actually a new era we've entered," he said. 
"Singapore society is changing, Singapore politics is changing, and I think the relationship between the President and the new Prime Minister should be a constructive one. And I believe we can make that work." 
His relationship with Deputy Prime Minister Lawrence Wong, who has been tipped as the leader of the next generation of the People's Action Party (PAP), will be "different from before" since they are no longer Cabinet colleagues. 
"But there'll be a relationship of trust and mutual respect. As you know I have a high regard for him, and I believe that we will have a very constructive relationship."
According to Mr Tharman's media team, his office will be in the Istana but he will not be living there.