'We're not part of this war': Towns bordering Myanmar brought close to conflict as violence spills over
Since Myanmar's 2021 coup and ensuing violence, border towns in neighbouring countries have been brought uncomfortably close to the conflict.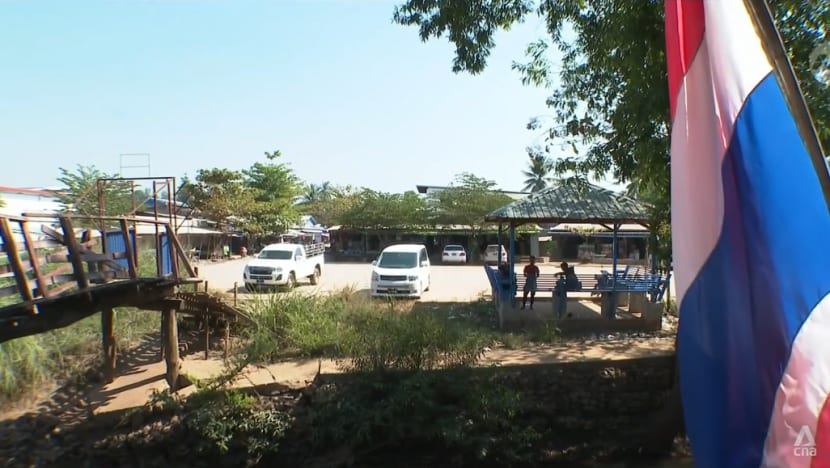 WALE, Thailand: One afternoon in June last year, teachers and students at a school in a small village along the border between Myanmar and Thailand were sent into panic when a fighter jet appeared in the sky.
Villagers in the Thai village of Wale watched as the aircraft circled overhead, before opening fire on the Myanmar side of the border.
As people screamed, residents from Myanmar fled across the boundary into Thailand. Students at the school were evacuated into bomb shelters.
The fighter jet belonged to Myanmar's armed forces – also known as the Tatmadaw – and was attacking the outposts of ethnic minority insurgent armies in an ongoing conflict that has intensified since the country's military coup in 2021.
Apart from causing terror on both sides of the border, the jet had also violated Thailand's airspace, forcing the Thai Air Force to scramble two fighter jets of its own to intercept the Myanmar aircraft.
"That day, the fighting alone was already scaring the children. And then that plane was flying low ... It was chaotic," said Mr Chatchawan Srisuwan, Wale's village chief.
He added he "wouldn't have dreamt" that Myanmar's unrest would escalate to a point where its military would invade Thai airspace.
"Everyone was panicking and calling me, asking if that jet was Thai or theirs (Myanmar's), because it was flying above us twice and then at the third time, it was firing," Mr Chatchawan said.
DIRECT NEIGHBOURS
Wale, situated in the western Thai province of Tak, is about six hours away from the capital Bangkok by car.
The village is home to fewer than 700 residents who share a friendly relationship with the neighbouring town of Waw Lay in Myanmar, just a short walk across the border.
Before COVID-19, villagers from the two sides often traded with each other but since the pandemic, the border has been officially closed.
Unofficially, it is still easy for the neighbours to cross the invisible boundary line – the border is not marked by walls or barbed wires – to trade or meet each other.
Since Myanmar's coup, residents on the Thai side have been watching closely, but uneasily, at the increasingly alarming situation unfolding across the border.
Mr Chatchawan said that while gunfire has occasionally been heard since the unrest began in Myanmar, no one had expected things to escalate.
While no one was injured in the fighter jet incident – only a car was damaged in the ensuing chaos – it left the villagers confused and angry.
DIPLOMATIC RELATIONSHIP
Thailand's Prime Minister Prayut Chan-o-cha dismissed the incident as "not a big deal" and said that both sides had quickly resolved the issue.
"(Myanmar has) admitted that they crossed (into Thai airspace), but that wasn't their intention. They were making a turn and veered into Thailand a little bit. We scrambled our aircraft to warn them as standard operating procedure," said Prayut.
"Our military envoys have talked, and (Myanmar has) apologised. We have good relationships. The most important thing is that we have the capability to protect our country ... it's not a big deal."
Thai Air Chief Marshal Napadej Thupatemi added: "We have contacted the Myanmar generals, reminding them to be mindful about their conduct."
The governments of both Thailand and Myanmar are led by men who were in the military before coming into power, having seized control in coups.
Prayut was army chief before toppling the democratically-elected government of Yingluck Shinawatra in 2014, becoming prime minister of a military government. He kept his post after being elected prime minister following national polls in 2019.
His Myanmar counterpart Min Aung Hlaing wants to repeat that pattern and has hinted at elections, but with a state of emergency extended and restive areas in the country placed under martial law, polls are unlikely to be held any time soon.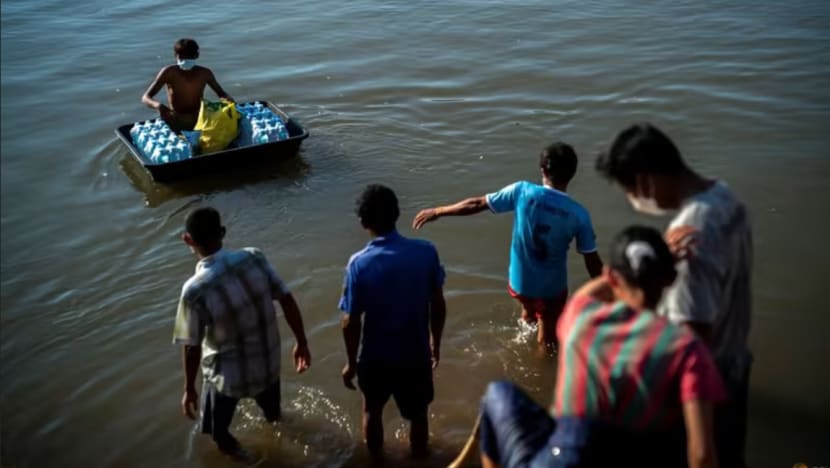 SHARING A BORDER WITH MYANMAR
As direct neighbours, Thailand is tied to Myanmar in many ways – which some analysts said could explain the Thai government's hesitation in speaking out against atrocities committed by Myanmar's military since the coup.
Apart from security along their shared borders, Thailand is also dependent on Myanmar for labour and energy.
"Thailand just opened for tourism and it needs the labour from Myanmar – this is related to the economic security of Thailand," said Associate Professor Naruemon Thabchumpon from Chulalongkorn University's faculty of political science.
"Thailand also depends on energy security from Myanmar. (These are reasons) why the Thai government is quiet," she added.
Since Myanmar's junta ousted the elected government of democracy icon Aung San Suu Kyi two years ago and launched a crackdown on widespread protests against the takeover, a humanitarian crisis has engulfed the nation.
Border communities like Wale have been brought uncomfortably close to the conflict, bracing for violence to spill over and an influx of refugees seeking to escape the turmoil.
Mr Chatchawan said that some residents were angry and unhappy with the Myanmar military for bringing the unrest to their doorstep.
"If (the Tatmadaw) is not certain about where the border is, then they should not strike here. Because if something goes wrong, how are they going to take responsibility?" asked the village chief.
"We are in Thailand. We are not part of this war. Why do we have to bear the brunt?"