Commentary: Have we become so tongue-tied we need an app to tell drivers to be quiet?
Grab's new Quiet Ride option has gotten some loud attention. This writer explores the idea of ride customisation and suggests other options for both drivers and passengers.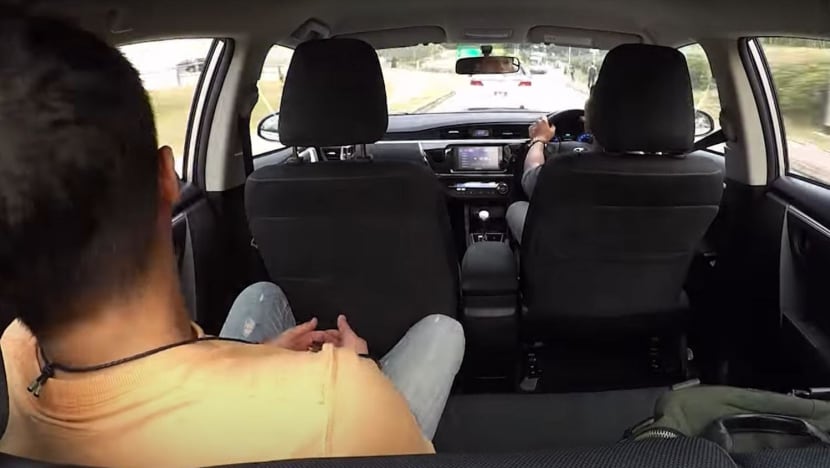 SINGAPORE: I booked a Grab to get to work last week and was surprised to see a Quiet Ride feature had been added to the app to allow commuters to opt for a ride with "minimal conversation".
This immediately reminded me of Rihanna's hit song for Disney's 2012 Wreck-it Ralph soundtrack Shut Up And Drive, because that's essentially what you'd be telling the driver once you tap that icon.
I thought to myself: "A quiet ride is a brilliant idea. But why have it in the first place?"
Interestingly, the drivers I spoke to told me that the take-up rate for this feature is still very low and honestly, not quite necessary as they have already been trained to read whether the passenger is in a chatty mood.
"You basically stop talking once your fare doesn't respond. It's just common courtesy," an experienced driver shared with me.
However, friends I've spoken to think it's a great idea, especially after a long day at work when they just want to be left alone to decompress on the ride home.
"Having to engage in a conversation is tiring for introverts like me, especially if the conversation becomes banal and boring and I have to feign interest just to be polite," a friend in accounting told me.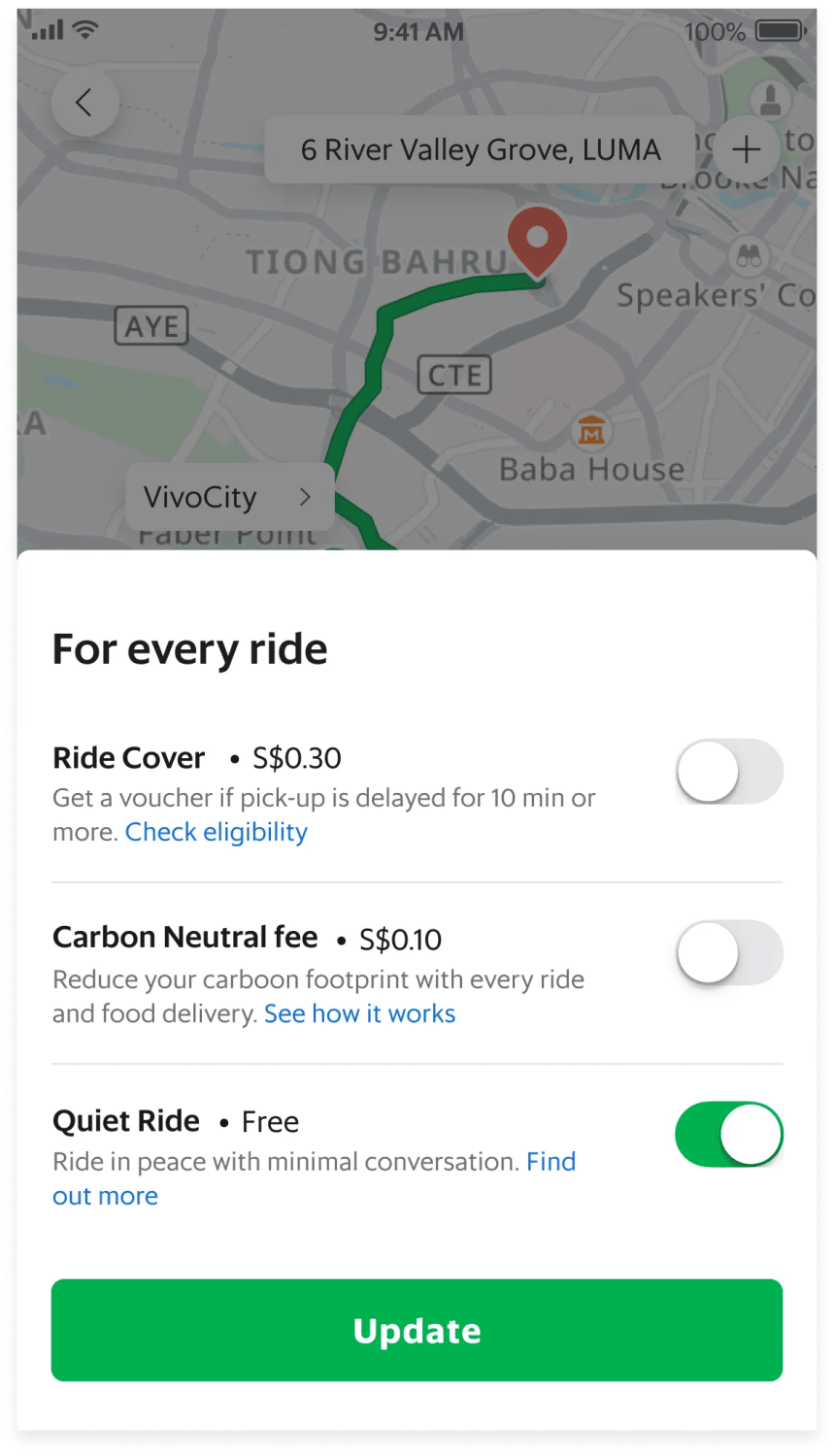 HOW ABOUT A SILENT RIDE OPTION FOR DRIVERS
To be fair, it is healthier to clarify things upfront so that there are no mismatched expectations between the driver who feels that a friendly chat is part of the ride experience and their exhausted passenger who simply needs to recharge before getting home.
Otherwise, a shouting match might erupt, like the recent viral video of a disgruntled private hire driver berating his passenger for adjusting his air-conditioning vents without permission.
But one private hire driver complained to me, asking why the passenger should be the one with the sole privilege of dictating the terms of the ride. "I may not be in the mood to talk either – can drivers get a Silent Ride option too?"
I cannot fault his logic. After being cooped up in a car all day, the last thing a driver might want to do is to make small talk.
In fact, it might even be dangerous and distracting to be talking while driving, especially during rush hour traffic.
TALK TO ME, NO BACKSEAT DRIVING PLEASE
But shall we take this idea of "ride customisation" a step further with the following suggestions for the ride-hailing app? How about these options for drivers:
Classical Music / 80s Rock Ride Only - Drivers dictate the genre of music to be played over their car audio system. Just pray the driver isn't into death metal.
No Babies Allowed - This need is real because a child car seat is needed and the driver may not have one available. Even if the passenger rocks up with a child car seat, the driver may not enjoy putting up with wailing infants while being caught in a jam.
No Backseat Driving Please - Passengers are not allowed to comment on the speed, route or manner of driving - possibly a good option for fans of the Fast and Furious franchise.
And as for the passenger, how about these options:
Talk To Me - For the extroverted ride-hailers who still haven't had their fair share of conversation for the day. It could even be an "ask-me-anything" type format where any topic is fair game for intellectual debate.
I'm Eating in Your Car - For busy passengers who have to eat-on-the-go, this alerts and prepares the driver for a plethora of smells that will come their way once the ride commences.
Videoconference Mode - For passengers who want to take private Zoom calls in the car, speaking at top volume and expecting absolute confidentiality from the driver. Non-disclosure agreements are optional.
LET'S BE GROWN-UPS ABOUT THIS
Humour aside, there are multiple scenarios where special requests can be made between drivers and their passengers. In the quest for customer satisfaction, the sky is the limit.
The ultimate question is whether there is really a need for such conditions to be so clearly spelt out beforehand in the form of a button.
Or perhaps, it could simply be agreed upon by both parties during the ride, like the way grown-ups used to do in the good old days?
And even if a passenger is exhausted after a long day at work and does not feel like talking, they'd be surprised how a friendly chat with the driver could perk up their energy and put them in a better mood by the time they reach home.
You never know till you try, so keep an open mind and go with the flow.
Adrian Choo is the CEO and founder of Career Agility International, a career strategy consultancy.