Snap Insight: Not fair to compare prices of HDB flats today with those built decades ago
If Singapore were to price BTO flats at a "very low" level, it would increase the financial burden on government coffers, says industry expert Nicholas Mak, after HDB revealed for the first time how new flats are priced.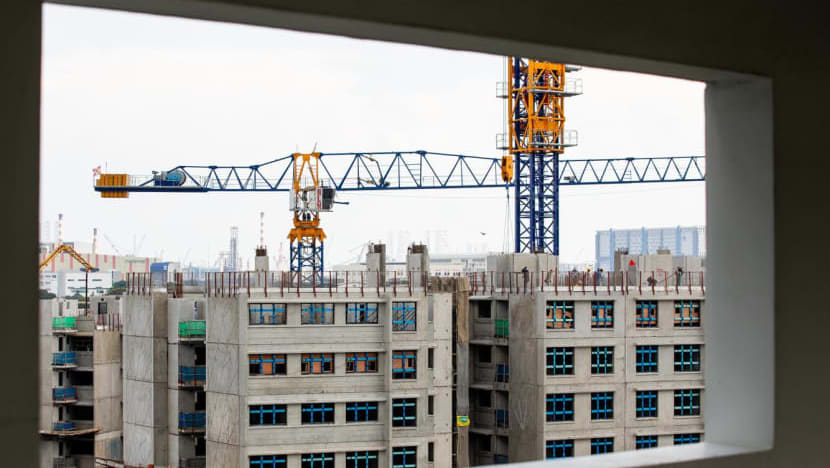 SINGAPORE: Is HDB housing in Singapore affordable? That is the million-dollar question that has been asked repeatedly, amid a rise in the sale of million-dollar resale flats.
As prices of resale flats and Build-to-Order (BTO) units increased, so did gripes about the continued affordability of HDB housing, where nearly 80 per cent of Singapore residents live.
HDB on Wednesday (Dec 7) released a statement to explain its pricing approach and development costs for BTO flats, emphasising that flats are priced with "affordability in mind". In determining affordability, it considers homebuyers' household incomes and the prices of comparable resale flats.
CONCERNS OVER HOUSING AFFORDABILITY
The prices of HDB resale flats have increased by 25.5 per cent between the third quarter of 2020 to the third quarter of 2022. The last time that HDB resale prices increased at a similar rate was during the property boom of 2010 and 2011.
The recent price increase is even more remarkable considering that it occurred during the pandemic period. In addition, high inflation is taking up an increasing chunk of household budgets for daily necessities, further contributing to the growing concern about housing affordability.
Hence, the topic of housing affordability has become a social issue that could potentially turn into a political issue.
NOT FAIR TO COMPARE HDB PRICES TODAY WITH THOSE SOLD DECADES AGO
On Wednesday, HDB reiterated that it does not make a profit from the sale of BTO flats, unlike the private sector, which is profit-driven.
So why do some members of the public persist in their views that the HDB makes money from selling BTO flats?
It is not fair to compare the prices of HDB flats today with the prices a few decades ago. It is a fact that the prices of HDB flats have increased. But household incomes have also risen over the years. The key question is whether the prices of entry-level HDB flats, i.e. BTO flats, are still affordable.
HDB's approach is to keep BTO prices affordable, not necessarily at an artificially "low" level.
As household incomes rise along with the prices of other goods and services, so will the development costs of HDB flats.
An essential factor to keep HDB BTO flats affordable is the Government's ability and willingness to continue to subsidise the public housing programme. For homebuyers with lower household incomes, the Government offers larger housing grants to keep the BTO flats affordable.
RULE OF THUMB ON HOUSING AFFORDABILITY
Experts typically recommend that one should spend no more than 30 per cent of their gross monthly income on housing.
The 30 per cent rule is based on how much a family can reasonably spend on housing and still have enough money to afford everyday expenses like food, utilities, healthcare, transportation and education.
In the first half of this year, 90 per cent of flat buyers who collected keys to their new homes in non-mature estates as well as more than 80 per cent of those who did so for flats in mature estates used 25 per cent or less of their monthly income to service their HDB loan instalment payments.
In other words, BTO flats are deemed to be affordable to a large majority of homebuyers as their mortgage servicing ratio is 25 per cent or lower.
WHAT IF BTO PRICES WERE KEPT AT A VERY LOW LEVEL
If the Government were to price BTO flats at a "very low" level – or under the level that makes flats affordable to most buyers - it would increase the financial burden on government coffers.
First, the Government would need to increase the subsidies for public housing.
Second, when BTO flat buyers eventually sell their homes in the resale market, they will reap a very high profit because the flats were bought from the government at very low prices. This profit represents a transfer of funds from the government coffers to the individual flat sellers. This would be unfair to taxpayers who are not eligible to buy BTO flats.
Nicholas Mak is Head of Research & Consultancy Department at ERA Realty Network.