Commentary: Buyers of BTO flats in prime areas need to be far-sighted
It's unlikely that public housing would have emerged in the city centre if market forces were left to freely dictate land use there, say these industry experts.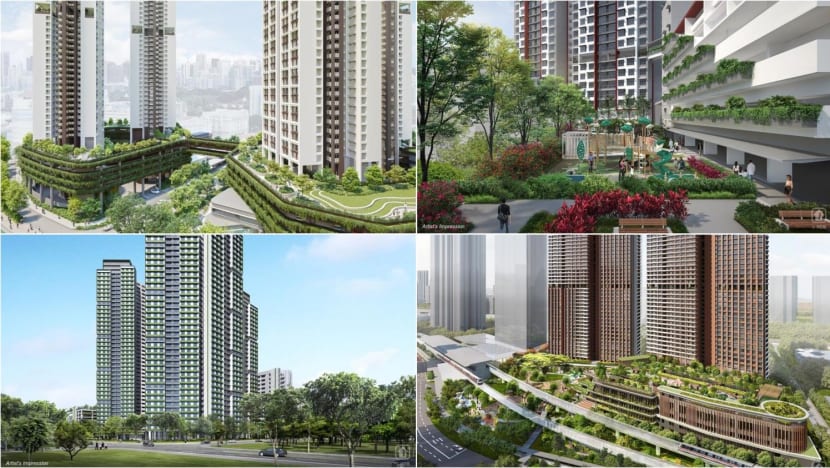 SINGAPORE: It's been just over a year since the first Build-to-Order (BTO) flats in prime areas were launched in November 2021.
In all, nine projects have been launched under the Prime Location Public Housing (PLH) model, which aims to make public housing in prime central locations affordable and accessible for Singaporeans. This includes three PLH projects in the latest November sales exercise, two in Queenstown and one in Kallang Whampoa.
There has been much talk about the seemingly "lacklustre" application rates of PLH flats and if the prime housing model is losing its shine after the initial burst of excitement.
Keep in mind, however, that without the PLH model, it might be challenging for the average Singaporean to live in the city centre.
NOT JUST FOR THE RICH
In most countries, the central area is always the heart of business and economic activities. Due to its location, the city centre usually houses the most expensive real estate in a country.
Suppose market forces were left to freely dictate land use in the city centre, it's unlikely a public housing precinct would emerge due to exorbitantly high land costs. The city centre would likely be agglomerated by high-rise commercial skyscrapers or luxury private housing developments.
If not for the decision by the Housing and Development Board (HDB) in 2004 to tear down two public rental housing blocks and replace them with the Pinnacle@Duxton project at Cantonment Road, we would unlikely see this iconic project and more public housing projects in the area.
With no intervention by the Government, the PLH model would not have otherwise been explored. And the dream of living in the city centre would have remained just that for the average Singaporean.
WHY IS THERE A NEED FOR PLH RESTRICTIONS?
PLH flats come with a set of stringent restrictions - a 10-year minimum occupation period, no renting out of the whole unit, and a 6 per cent subsidy clawback when the flat is sold on the resale market. 
PLH flat owners will also be able to sell only to Singaporean families, whose monthly household incomes are S$14,000 and below and who have not owned private property in the past two and a half years.
The policy intent of PLH is two-fold. First, the restrictions are like "disamenities" that serve to artificially depress PLH flat prices, which would otherwise be out of reach of many lower- to medium-income households.
Second, the measures are also targeted at curbing the "lottery effect" by profiteering buyers who have no intention of staying in the central area but want to make a windfall by flipping and trading PLH flats.
DEMAND FOR PLH FLATS
Based on HDB's data, three-room PLH flats in the nine projects have been priced between S$335,000 and S$515,000, while four-room PLH flats have been priced between S$488,000 and S$737,000.
In contrast, the comparable three-room and four-room BTO flats in mature housing estates have been priced between S$289,000 and S$488,000 and S$381,000 and S$695,000, respectively.
You can see from the data that PLH flats are priced higher than comparable BTO flats in mature housing estates. Keep in mind that PLH flats come with additional subsidies, on top of those currently provided for all BTO flats. Without such subsidies, those flats would be way more expensive, and families that aspire to live in the city centre might be crowded out.
The first PLH project, River Peaks I and II in Rochor, was launched in November 2021. The project comprised 280 three-room flats and 680 four-room flats. There were 867 applicants for the three-room flats and 6,976 for the four-room units, putting the application rate at 3.1 times and 10.3 times, respectively. The application rates by first-timers were lower at 1.1 times and 5.3 times, respectively.
Since then, eight other PLH sites have been rolled out, including King George's Heights, Bukit Merah Ridge, Ghim Moh Ascent, Alexandra Vale, and Havelock Hillside. Ulu Pandan Banks, Ghim Moh Natura, and Kallang Horizon are the three projects launched in the latest November 2022 BTO exercise.
In all, 8,301 PLH units have been launched under the new model, accounting for 85 per cent of the total 9,804 of three- and four-room BTO units launched in mature estates during the same period.
Does this mean that the demand is "lacklustre", which implies, to some extent, falling below expectation? Or is this simply a situation where the supply of PLH is catching up with demand?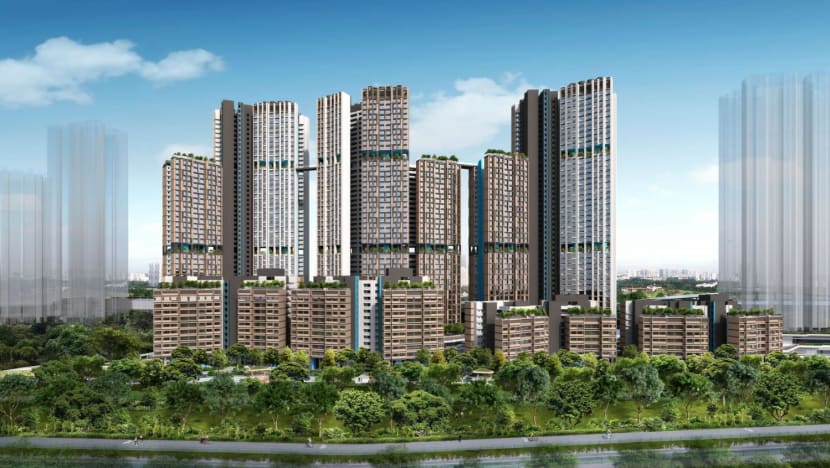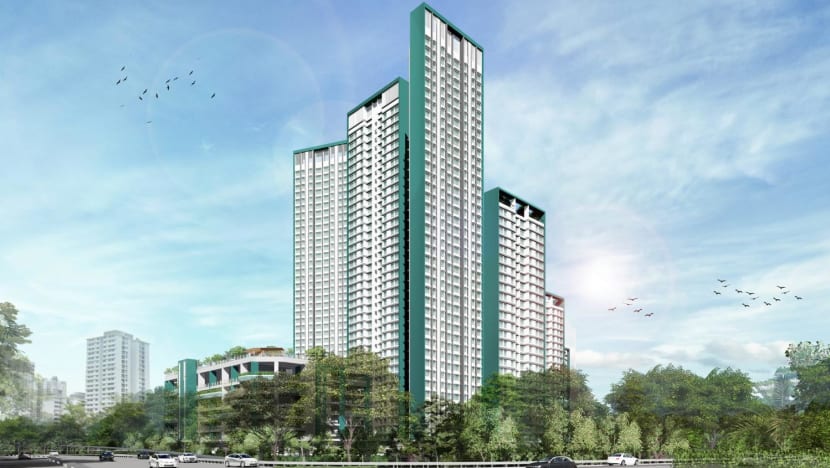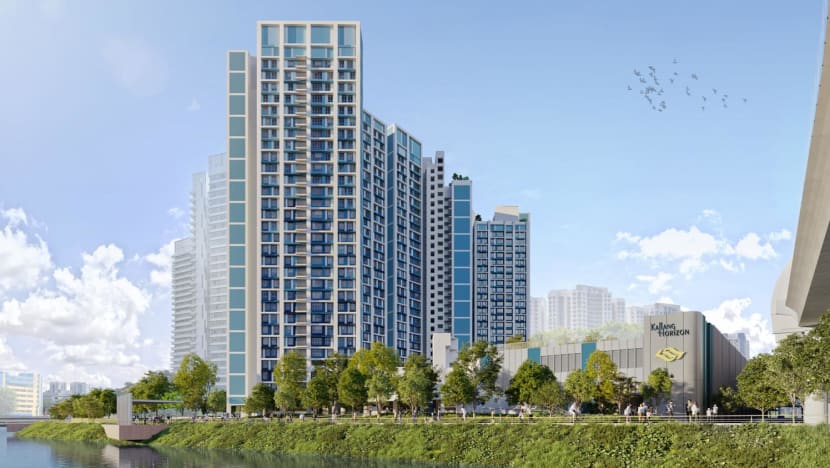 PLH SUPPLY STRATEGY
In mature housing estates, at least 95 per cent of the flat supply is set aside for first-timer families. As such, the first-timer application rates are better indicators of the actual demand for BTO flats.
The figure below shows the average first-timers' application rate for four-room flats, which averages about 4.8 times for PLH flats and 11.4 times for other BTO projects in mature estates, respectively. The application rates for smaller three-room flats (not shown in the figure) were lower for both PLH and mature estate BTO projects at 1.3 times and 3.3 times, respectively.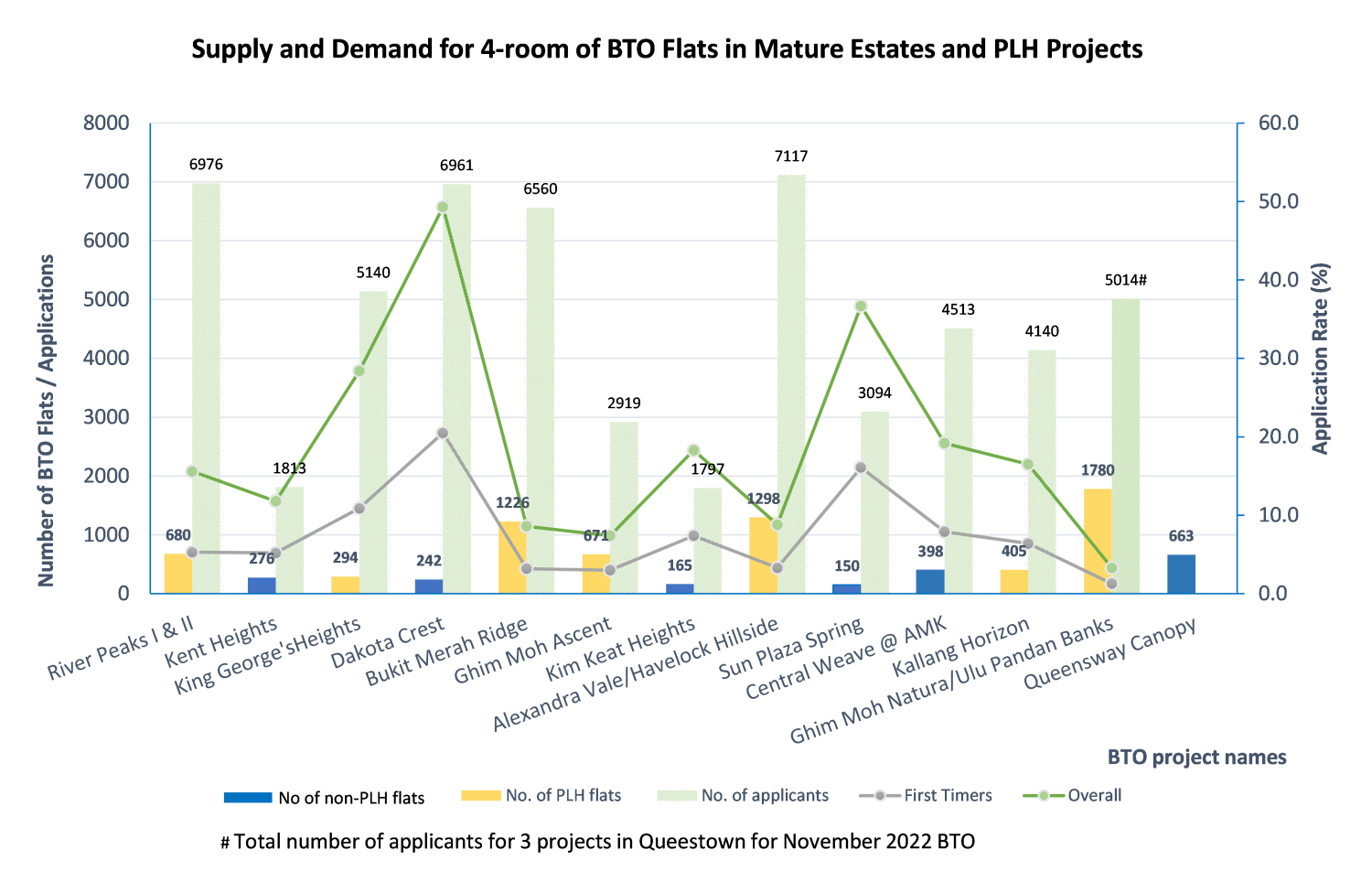 However, the numbers need to be interpreted in a proper context.
The application rate correlates with the number of BTO units offered in each project. The low application rates were partly caused by HDB's supply strategy of ramping up more PLH flats, more frequently in every BTO launch since November 2021.
Based on the four-room flat type, the supply of 6,354 PLH flats (the orange vertical bars) was significantly higher than the four-room BTO flats offered in mature estates (the blue vertical bars).
PLH flats have made up about 77 per cent of the total four-room flat supply of BTO exercises in the mature estates since November 2021.
Similarly, the number of applicants (in the green dashed bars) was also significantly higher for the PLH flats than for the combined applications for other four-room BTO flats in mature estates.
The PLH model is still relatively new, and applicants might be hesitant because of the extended minimum occupation period (10 years compared with five years for current flats) and the impact on their mobility after applying for the flats.
For first-time applicants who failed in their bids for BTO flats in other mature estates, a PLH flat may increase their chances of getting home earlier.
The land in the central area that can be allocated for PLH flats will be inelastic in the long run. When the land for PLH flats is depleted, new supply will dwindle. Like in BTO projects in mature estates, the application rates will increase if demand remains strong. Those who miss the early round of PLH may face more vigorous competition.
SHAPING A FUTURE COMMUNITY IN THE CENTRAL AREA
PLH housing will transform the city skyscape in Singapore. When more PLH projects are built, they will enhance the character and charm of the city centre of Singapore, just like how the seven connected HDB blocks at Pinnacle@Duxton have brought the Chinatown area to the eyes of the world.
People who move into PLH flats will need to live in them for 10 years. The first batch of families have opportunities to not just build a dream home, but also create an inclusive and vibrant community in the future.
The mindset of households buying such prime flats needs to be one that is far-sighted. The short-term "lottery effect", if it still exists, when applying for PLH flats needs to be cast aside. 
Professor Sing Tien Foo is the Provost's Chair Professor at the Department of Real Estate, NUS Business School, National University of Singapore. Zhou Xuefeng is a Senior Research Associate at the Institute of Real Estate and Urban Studies (IREUS), at the National University of Singapore.
The views and opinions expressed here are those of the authors and do not represent the views and opinions of the National University of Singapore, its subsidiaries, or affiliates.