Singapore risks gentrification if public housing left to market forces: Desmond Lee
"Some areas will become very central, very exclusive, very gentrified, all the rich people want to live there, developers will respond to that, and then society will change," says the Minister for National Development.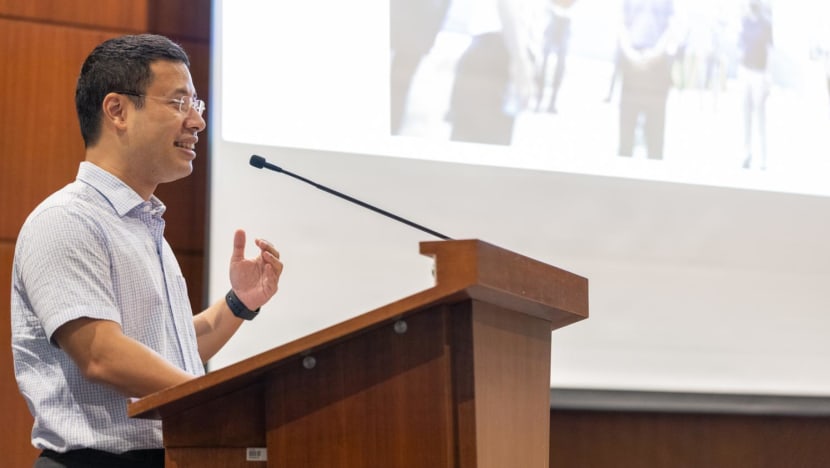 SINGAPORE: Singapore risks gentrification and stratification if it leaves public housing to market forces, said Minister for National Development Desmond Lee on Sunday (Sep 25).
Such issues are visible in successful cities around the world, as "invisible but powerful socioeconomic forces" segregate where people live according to their means, he added.
To prevent this from happening in Singapore, the Prime Location Public Housing (PLH) model was launched last year to build Housing and Development Board (HDB) flats in central locations - so that these areas "do not become exclusive neighbourhoods that only the well-to-do can enjoy in private housing", said Mr Lee.
Under the PLH model, selected Build-to-Order (BTO) flats in prime locations will come with extra subsidies, but those who later sell their units have to pay HDB a percentage of the resale price.
A 10-year minimum occupation period - double that of typical projects - also applies before owners can sell their flats.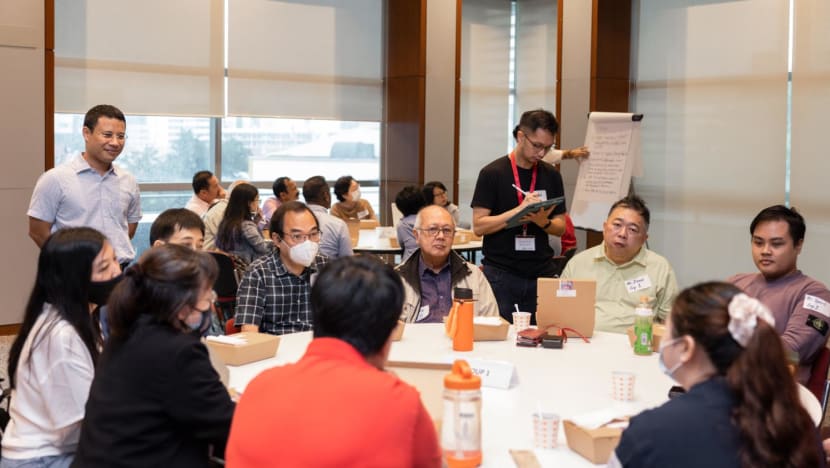 Said Mr Lee: "If we leave it to the free market ... Some areas will become very central, very exclusive, very gentrified, all the rich people want to live there, developers will respond to that, and then society will change.
"So we want to use PLH deliberately to set aside land in those areas, and build public housing and ensure that over the many generations, they remain affordable."
The minister was speaking in an opening address at his Ministry of National Development's (MND) first Forward Singapore engagement session on public housing.
Launched in June by Deputy Prime Minister Lawrence Wong, Forward Singapore is a year-long exercise led by the ruling party's fourth-generation team to review Singapore's social compact.
The exercise is organised along six pillars, which include the home and living environment, Singapore identity and environmental sustainability among others.
In his speech, Mr Lee noted that Singapore's social compact on housing "has not been and never will be" static, and that policies have constantly evolved to keep pace with societal changes.
"We remained alert to the powerful and invisible social and economic forces that could shape our housing landscape over time," he said. "We wanted to ensure that our housing estates remained inclusive and cohesive, even as our society became more diverse and better-off."
Mr Lee gave the example of the Ethnic Integration Policy (EIP), which sets race-based quotas for HDB flats to avoid ethnic concentrations.
To address the concerns of families facing difficulties selling their flats due to the policy, HDB announced in March that it would buy back EIP-constrained flats from eligible flat owners unable to sell their homes at a reasonable price.
"This was to smoothen the rough edges, while preserving the important social objectives," said Mr Lee, who is also Minister-in-charge of Social Services and Integration.
ACCESSIBLE HOUSING FOR SENIORS
Mr Lee said new policies have been introduced over the years to make public housing more accessible to the likes of singles and senior citizens.
Compared to the previous offering of studio apartments on 30-year ownership durations, seniors now have 2-room Flexi flats with more flexible leases to accommodate their plans, he pointed out.
"We have built integrated senior housing in Kampung Admiralty, continuing to study whether such a model really empowers the seniors living there, because it is a vertical kampong," Mr Lee added.
"And (we) are trying another one out, with slightly different configurations, at Yew Tee. Again, seniors housing integrated with different services.
"We see what the seniors respond to, how to ensure in seniors housing we have mixing that draws young people, young children to come and make use of the facilities and interact with the seniors."
The minister said a second pilot batch of Community Care Apartments - after the first in Bukit Batok - will be launched soon to provide housing with senior-friendly features and customisable care services.
There is also an Enhanced Lease Buyback Scheme to help seniors to monetise their flats even as they continue living in them, said Mr Lee.
"Our public housing journey reflects and mirrors the growth and development of our society as we evolve and change. And it is a product of the evolving social compact between Government and people, and between each and everyone of us," he said.
"And what we decide to do, what we decide to consume or use, will also impact what is available for future generations."