Retrenched tech workers in Singapore face long, stressful job search with little results
Five tech workers share the stresses, fears and hopes of their job hunts with CNA after being let go in mass layoffs last year.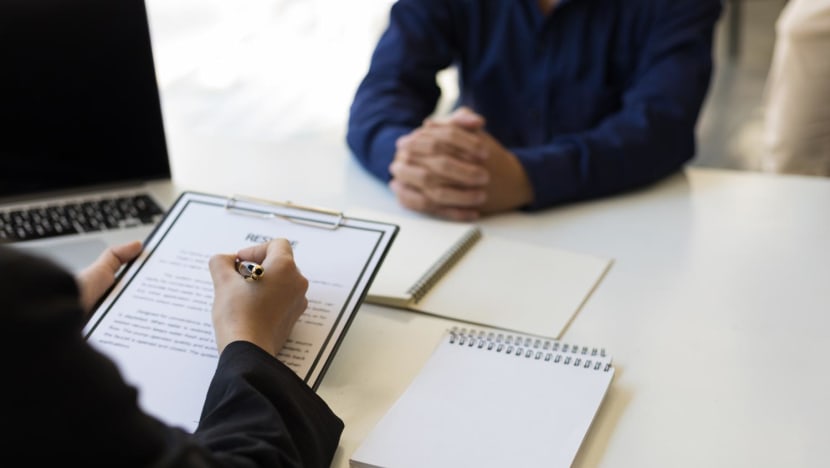 SINGAPORE: Two months of frantic job hunting yielded him two job offers after he was retrenched from tech firm Meta's Singapore office last December. 
But even as the 31-year-old man – who wanted to be known as G – thought he secured a new job, his offer was abruptly rescinded when the employer cut his role in a company reorganisation.
G is among the casualties in the wave of tech layoffs that transpired as 2022 came to an end. Tech firms in Singapore laid off 1,270 workers from July to mid-November 2022, and the job cuts have continued into 2023.
Besides Facebook parent Meta, which retrenched 11,000 employees worldwide, other big tech firms – from Twitter, Microsoft and Google to Lenovo, Sea and Carousell – have done the same.
Months after being laid off, many affected workers in Singapore are still struggling to gain employment. 
CNA spoke to five such workers, most of whom have sent out numerous job applications with hardly a ping back, and are relying on severance packages and savings to tide them over.
An ex-Meta employee who did not want to be named applied for 20 to 30 positions similar to her last recruiting role. The woman in her 30s moved to Singapore from China on an employment pass in mid-2022, but was retrenched by Meta in December. 
She has since had calls with 10 potential employers, and interviews with half as many, but still ended up without offers. 
The China national surmised that the salary requirement of at least S$5,000 for an employment pass was the main barrier for employers. 
"Most of the companies, they talk to me and they say they can (offer me a job). But ... in the end, they may just prefer locals," she said. 
After a fruitless search, she decided to return to her home country, where she received a job offer for a similar position but with lower pay.
MANY INTERVIEW ROUNDS WITH NO RESULTS
The story is similar for G, who moved to Singapore from India in July last year to work in Meta's payments engineering team but was laid off barely five months later,
Out of the 30 over roles he has since applied for in software engineering, API integration, solution engineering and product management, he received only two job offers in early February. This was despite more than 15 follow-up calls and interviews with potential employers. 
"It was competitive. For four to five companies I went (for interviews) till the last round and got rejected, so the market is tough at the moment," he said. His interview processes could stretch up to seven rounds over a span of more than three weeks.
"It's quite stressful, I had to sit down in my bedroom for the whole day, go for a walk in the evening. Weekends and weekdays are the same to me," he said.
G accepted one offer before flying home to India in February to see his wife and two children, including his second child – who was born in December 2022 – for the first time. 
"I got my employment pass approved in between. Just three days before my flight back to Singapore, I got news that my offer with the company had been revoked," he said. 
The company underwent a reorganisation and no longer had the budget for new hires, G was told.
Desperate, he hastily returned to Singapore to restart the painful process of sending out applications. He has given himself another month before he calls it quits and returns to India. 
Another ex-Meta employee, who declined to give her name, has yet to receive any offers since beginning her search in December. 
"I sent out a handful of applications for roles which were specific to my skill sets and each full loop of interviews can be anything from three to six rounds," said the woman, who was part of Meta's product team. 
"I've yet to receive any job offers, as the recruiting cycle takes a much longer time now as compared to my previous experience (job-hunting during the pandemic)."
The Singaporean in her 30s said many companies had hiring freezes. She also heard of headcount being taken away while candidates were being processed. 
"With the long recruiting cycle, it can also be tough for those laid off to keep themselves mentally resilient," she added. 
While still hopeful for a full-time position, the woman said she might consider freelancing or switching to another industry should things fail to pan out. 
"I'm coping financially for now by cutting back on expenses, but it's honestly hard to tell when the next role might come along," she told CNA.
ALL-TIME HIGH FOR SALARIES, BUT COMPANIES MORE SELECTIVE
Mr Sachet Sethi, senior manager of tech and transformation at recruitment firm Robert Walters Singapore, noted that those affected by tech layoffs faced tough competition within the market as they have "overpriced themselves due to the previous hiring surge during COVID-19".
At that time, companies were paying workers above the average market price, he said. 
According to Mr Sethi, Singapore's tech industry has been and will continue to face a situation of high demand and low supply for talent, especially in areas such as cybersecurity, software engineering and data science. 
While the mass layoffs have lessened hiring demand, tech talent with niche skills remains in demand.
"Organisations are being quite selective now in terms of hiring the right candidate," said Mr Sethi.
These sentiments were echoed by Mr Adrian Goh, co-founder of tech talent platform Nodeflair, who noted that many companies hired aggressively and dished out competing offers from 2021 to 2022.
Salaries of software engineers in Singapore reached an all-time high in 2022, rising 7.6 per cent year-on-year, according to a report compiled by Nodeflair and technology accelerator Iterative.
The median salary ranged from S$5,000 for a junior software engineer with up to two years of experience to S$9,000 for a lead software engineer who manages a small team in technical areas.
But in the past few months, more companies have conducted layoffs and become "more strategic" about expansion plans, he noted.
"This means that generally, talents have less leverage when it comes to negotiating for a better salary, regardless of whether it is at their current company, or a new offer," he said.
Listen: The emotional and financial turmoil of being retrenched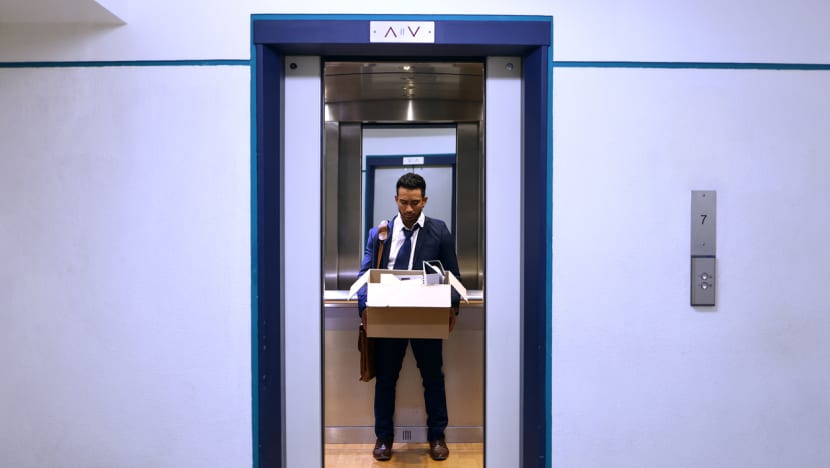 FEAR OF UNDEREMPLOYMENT
Another worker, who also did not want to be named, saw her job hunt bear fruit in late January after being laid off in November. The former Twitter employee applied to data analytics and data science roles in both tech and non-tech companies.
The employee, in her early 30s, sent out 38 applications tailored to the jobs and another 10 to 20 generic resumes between November and January. She heard back from nine companies.
Each application took her one to three hours to customise and looking for work became her "full-time job", yet the retrenchment benefits she received were not enough to tide her through. Despite the effort, at times she did not feel the search was going anywhere.
"It felt like the bulk of my applications would not ever reach a human recruiter," she told CNA. She also doubted whether many of the positions advertised in the tech sector were actually open when she was applying for them in November and December.
For example, a check on the MyCareersFuture portal in March showed that the status of 12 of her applications, the last of which was submitted in January, was still "received". According to the portal, the status changes to "under review" once the employer has downloaded the applicant's resume.
The employee added that many of the jobs available were entry-level roles. While she felt that it was relatively easier as a Singaporean for her to find a job, she feared the risk of underemployment – settling for a job that did not fit her career aspirations.
Towards the end of January, she accepted a job offer at a start-up that is "very similar" to her previous role. But her brush with retrenchment and unemployment has changed her outlook on job security and long-term plans for good.
"Regardless of big corporations or small corporations, regardless of their past reputation, I go into a new role now recognising that the past doesn't equal the future. That's a bias, a fallacy.
"The only thing you can tell yourself moving forward is: 'Be very grateful for having the job today, and just do it well, do your best.'"
TRYING SOMETHING NEW
One retrenched tech worker found himself having to pivot to different industries for sources of income. Mr Ian Tan lost his job as a sales director at Lenovo last December after the role was eliminated due to "changes in the business".
Like others, Mr Tan, 46, began sending out one job application a day. But after a month without much response, the father of two decided to venture into a new content marketing business with a partner instead. 
"I was just spending the time sorting out what I have been doing for past 20-odd years of my working life, and understanding what I really wanted to do."
When January came around, Mr Tan decided to commit to the new business, an idea that he had been toying with for a while but never had the time to see through. 
Alongside the fledgling business, Mr Tan also has some side hustles, such as consultancy work for a public relations firm and giving tuition to a friend's son. 
Though his experience lies in communications and technology, Mr Tan is branching out into education and is due to start a teaching stint at a local polytechnic from April. It also helped that his family lived frugally and had already paid off all their loans. 
"Being retrenched has been more liberating than it has been depressing for me, I've actually been quite happy. There's not much money coming in at this point ... but I'm happier than I have been before," Mr Tan said.