Romance as part of ruse, delivery service users as target: What happens in some scams, signs to look out for
Victims in crypto romance scams tend to be male and many of them are highly educated, said one cybersecurity expert.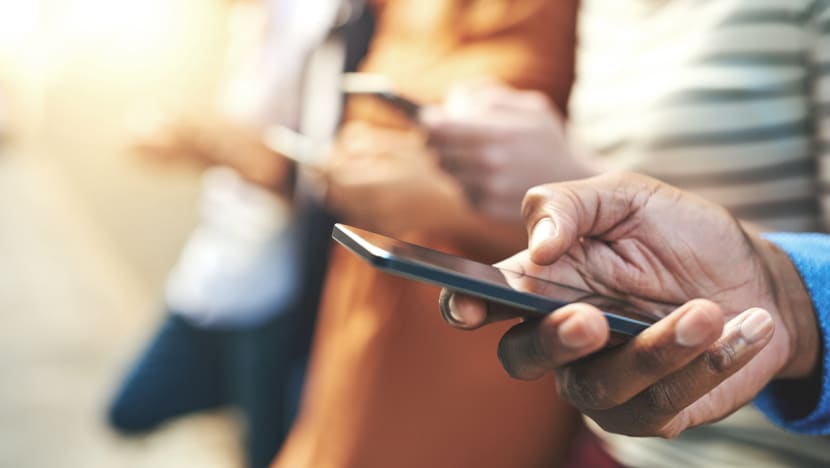 SINGAPORE: The total number of scam and cybercrime cases rose by more than a quarter to 33,669 in 2022, compared to 26,886 the year before.
 Of these cases, scams accounted for 94.2 per cent.
The top five scam types were phishing scams, job scams, e-commerce scams, investment scams and fake friend call scams, according to data released by the Singapore Police Force last month.
They made up more than 80 per cent of the top 10 scam types in Singapore.
CNA938 spoke to cybersecurity experts Sean Gallagher, principal threat researcher at Sophos, and Vitaly Kamluk, head of the APAC research and analysis team at Kaspersky, to find out more about the tactics scammers use and who the victims typically are.
WHY DO SCAMMERS USE ROMANCE AS PART OF THEIR MODUS OPERANDUS?
Mr Gallagher, who spoke about the use of romance in a particular type of investment scam, said when people are entering into a dating app or are searching for a romantic relationship, they are more vulnerable to manipulation.
"Usually, the lure is trying to draw someone into a flirtatious or romantic relationship because that affects their ability to think critically about the whole situation," he said.
One type of scam that uses such romance or friendship as a basis is the "pig butchering" scam.
The scam, which originated in China, refers to unsuspecting victims as "pigs" who are "butchered" by people who convince them to fork out large sums of money, typically to invest in cryptocurrency platforms.
It began on WeChat and other Chinese social media and dating applications, and spread outside of the country, said Mr Gallagher.
He added that scammers spread their net wide, beyond dating apps, citing the example of someone who used online marketplace for short-term rentals Airbnb to conduct their scamming.
WHO ARE THE VICTIMS OF A CRYPTO ROMANCE SCAM?
While there is a broad spectrum of victims in crypto romance scams, typically, it is someone between the ages of 30 and 50 and often male, said Mr Gallagher.
However, sometimes women are targeted, he added.
"Generally speaking, they are someone who's either just entering the dating pool … or someone who's had a health condition and is just getting back out into social contact or has been isolated because of other factors," said Mr Gallagher.
"What happens is they are contacted by people who are running these scams, and they feel open to having that relationship, open to having that communication."
Many of them are very highly educated, he said, with some of them holding PhDs.
"They've been very successful in their regular lives. And they just don't think straight about these situations," he said.
ONLINE DELIVERY SCAMS
During the COVID-19 pandemic and with limited ability to physically purchase items at times, services based on delivery "exploded", noted Mr Kamluk. Scammers have targeted this area to cheat people of their money.
"How they abuse this is they send a message either through WhatsApp, maybe WeChat, Viber, Telegram or any other means to communicate with their victims, and then try to deliver the message saying that 'you have a problem with your delivery service account'," he said.
They then say that the users need to log in to their accounts and send a fake link that looks believable, which they click on and enter their real credentials.
"This is already exposing them and disclosing sensitive information to the potential scammers. Then, they will be invited to update their payment information, providing the financial details to the scammers that can later be used against the victims," he said.
They may also use the ruse that there is a pending payment, or that the account is going to expire, or that a payment was made on the user's behalf, said Mr Kamluk.
"There are all kinds of social engineering techniques that are used to trick the victims into believing that this is a real situation," he said.
TYPES OF JOB SCAMS
There are two major classes of job scams, said Mr Kamluk.
One of them, the less dangerous between the two, offers people the "perfect" job with a good salary, bonuses and benefits. In this scam, scammers typically pose as recruitment agencies that are fake and charge a fee for their "services".
"The second type of jobs scam is particularly dangerous because they try to hire people who do moving of money and financial funds in a cryptocurrency or real money through wire transfers. And this is very, very dangerous because normally that money is already obtained through criminal means," he said.
"That puts you at greater risk because you're becoming part of a criminal organisation."
There has been trafficking of people based on fake job ads, noted Mr Gallagher. They are told they will be working at telemarketing centres in Southeast Asian countries with the promise of large salaries, but  they find their passports taken away.
"They're told they need to message people all day long and get them involved in these scams. And that they can only leave after they've earned a certain amount of money," he said.
"We believe there are hundreds of these scams operating many of them out of Cambodia … And also there's a very large infrastructure behind them in terms of fake applications and social engineering tools that are being created to pull people in these investment scams, to make them look realistic."
HOW TO PROTECT AGAINST SCAMS
Mr Kamluk said that one way individuals can protect themselves from scams is by verifying information and looking for inconsistencies.
"Verify that the domain of the website that you're following actually is a legitimate one because sometimes it is just made to look legitimate and they may change one letter that you may miss in a rush," he said.
He added that language and phrasing inconsistencies can be a tell-tale sign of a scam because typically reputable established businesses do checks to remain professional.
Mr Gallagher gave tips on avoiding pig butchering scams. When someone from an app wants to move the conversation to another social media platform like WhatsApp or Telegram, that may not be a good sign, he said.
"The other thing is to look at the phone number associated with a Telegram or WhatsApp account and see if it jives with where the person says they are from," he said.
"Often, the phone number will not have anything to do with the location of the person that they claim to be."