Commentary: After 3 years, I finally caught COVID-19 in China
Shanghai-based Singaporean Alywin Chew sees China's move to reopen its doors after zero-COVID as something to rejoice about.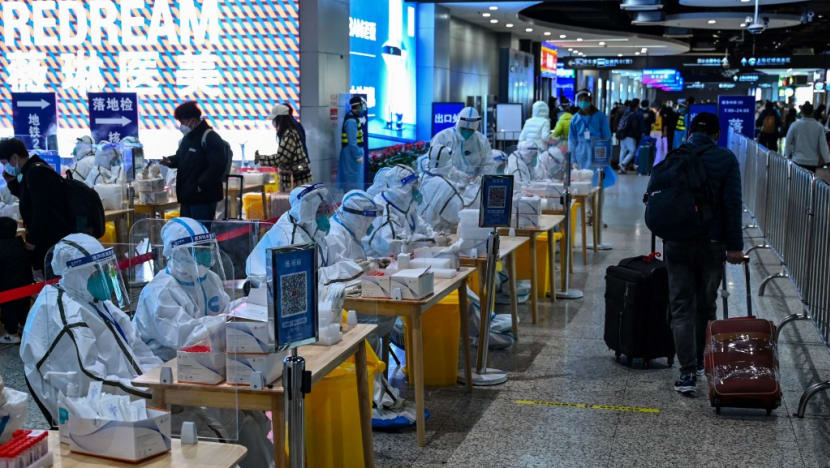 SHANGHAI: A few months ago, I was toying around with the idea of writing a dystopian novel about how every person who has ever gotten infected with COVID-19 eventually turns into a zombie in the year 2024.
Chaos engulfs the world, entire nations are wiped out of existence within days, and China becomes the last bastion of humanity due to its relatively low infection numbers that came courtesy of its strict pandemic measures.
I thought the plot was something that many would be able to relate to. After all, China had for the last three years been the safest country on the planet when it came to avoiding COVID-19.
But that all changed four weeks ago when China finally decided to relax its measures. I still remember the wife telling me about her colleagues planning an epic Friday night out following the announcement to loosen restrictions. On Monday, several of those colleagues tested positive. On Saturday, she tested positive.
There was no running from Omicron. A few days later, I started getting the chills and developed a mild fever. Thankfully, my COVID-19 experience has been an utterly mundane affair. Truth be told, I've had far worse colds.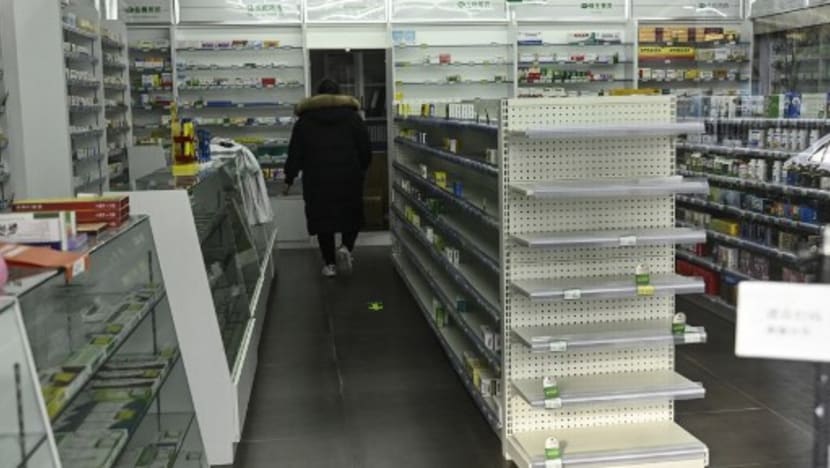 But I've also come to realise that COVID-19 is not exactly like the common cold. Though my symptoms were mild, this post-illness fatigue I'm feeling is anything but that. No amount of rest can rectify the problem. To exacerbate matters, I have trouble falling asleep too.
I have not been affected by the shortage of medical supplies either because I always replenish my arsenal of medication whenever I'm back in Singapore. I suppose being "kiasu" finally paid off. I have so many Panadol Extra tablets at home that I've even gifted a few packs to friends who are running low on medical supplies.
Antigen rapid test (ART) kits are the only thing I lack, but a fellow Singaporean in Shanghai had kindly sent me a few.
"You sure you don't need them?" I asked.
"Nah. Everyone in the family has gotten COVID-19 and recovered," he laughed.
DOING THE INEVITABLE
The pace at which COVID-19 has spread in a city as densely packed as Shanghai does not surprise me because it is no secret how infectious the current strain is.
What I have found surprising is how China went about loosening the control measures. I expected the authorities to take a more measured approach to ease the population into yet another new norm. I expected to see a gradual reduction in quarantine requirements and the introduction of more vaccination drives.
I didn't think they'd just open the floodgates overnight.
Then again, China has always had a knack for being rather extreme in the way it does things. When COVID-19 first made its way around the globe in 2020, China's response was deemed draconian, especially when compared to the half-baked efforts of many other nations. But it worked. For a country of this size, the infection rates were astoundingly low.
Alas, the only way COVID-19 could be eradicated was if the rest of the world followed suit. As it turned out, everyone else decided to move on and live with the virus.
But with COVID-19 now a permanent fixture in humanity, sticking with zero-COVID meant being partially isolated from the rest of the world - forever.
There was no way China was going to allow that to happen. This is a fast-developing country determined to grow its influence in the world. It wasn't about to do an about-turn and become as isolated as North Korea just to prove the effectiveness of zero-COVID.
Unless, of course, it somehow knew that COVID-19 would eventually result in the apocalyptic scenario I conjured up in my head.
THE REALITY
The virus is indeed spreading like wildfire in China. But the current situation in China, or at least Shanghai, does not appear to be in any way as dire as what Western media has made it to be.
Many of these reports are solely focused on grabbing eyeballs with sensational death tolls. Last week, a UK-based health data firm estimated that COVID-19 would claim the lives of 1.7 million people in China by April 2023.
I reckon many people would instinctively be shocked by such a figure. But putting things into perspective: 1.7 million is 0.12 per cent of China's total population. And experience elsewhere in the world has shown that transition tends to come with a spike in the number of deaths.
Yes, the streets are quiet, but they are not empty. I headed out for dinner before Christmas Eve and was pleasantly surprised to see that the restaurant was packed to capacity. Many restaurants were also fully booked for New Year's Eve.
As far as I can tell, the sentiment on the ground is not one of doom and gloom. Chinese social media is not filled with stories of death and despair. What I see are mostly people joking about feeling FOMO (fear of missing out) because they haven't gotten infected.
Cynics might say this is so because the censors have been extra working hard to scrub the Chinese Internet clean of negative content. The fact of the matter is that censors can only limit the amount of bad press – they will hardly ever be able to erase everything.
Take for instance the black and white video titled Shanghai 404 that went viral in April when the city was locked down. Though the censors were furiously trying to prohibit access to this six-minute clip, the video nevertheless found its way to the phones of many.
If there's one thing I've learned about China, it is that the harder the authorities try to censor something, the harder the masses try to disseminate it. Just like Omicron, dissent cannot be completely stamped out.
Presently, dissent and traces of censorship are barely evident. What I've noticed is that people are more concerned about preparing for the Chinese New Year and booking that coveted overseas flight now that quarantine for inbound travellers will be scrapped starting from Jan 8.
I genuinely think that many locals are just glad that China is moving on. The rest of the world should also feel relieved and happy about this new development.
Look, the Chinese economy is the second-largest in the world. When China is in the doldrums, the rest of the world suffers, too.
Alywin Chew is a media professional and author who has lived in Shanghai for the last eight years.
You may also be interested in: