Commentary: Generous Budget 2023 is about providing assurance and renewing trust
With more help to buy a first home and offset the GST hike and rising costs of living, Budget 2023 seeks to provide assurance to citizens. The long-term view is all about renewing trust, says the Lee Kuan Yew School of Public Policy's Terence Ho.
SINGAPORE: If Budget 2022 was memorable for rolling out the Goods and Services Tax (GST) hike, Budget 2023 should be noted for the Government's spending and investment plans.
The projected budget deficit of 0.1 per cent of gross domestic product this year on the back of a deficit in the last financial year suggests a generous Budget – one that recognised the stresses faced by citizens and businesses, notwithstanding the need to balance the Budget over this term of government.
In his first Budget speech as Prime Minister-in-waiting, Deputy Prime Minister and Finance Minister Lawrence Wong announced policy measures on Tuesday (Feb 14) that were intended to "move Singapore forward in a new era".
As expected, this included providing Singaporeans more assurance on issues of the greatest concern at this time: Inflation and housing affordability.
Enhancements to the Assurance Package and permanent GST Voucher will provide greater support to households to cope with the rising cost of living. Meanwhile, first-timer families will welcome having up to S$30,000 in additional housing grants to ease worries they may be priced out of the red-hot HDB resale market.
There will always be a tension between providing assurance and avoiding a dependency mindset where citizens come to expect the Government to insulate them from economic shocks and uncertainties.
But those with such concerns should bear in mind that providing assurance is also an investment in people, giving them confidence to step into a new era of heightened challenges.
Part of this confidence comes from providing assurance across life stages, such as helping parents with the cost of raising kids and giving them a good start in life, supporting platform workers with the transition to employee Central Provident Fund (CPF) contributions for better retirement adequacy, and topping up the ElderCare Fund and MediFund for seniors' long-term healthcare needs.
PATERNITY LEAVE, PROGRESSIVE TAXES AND SHAPING SOCIETAL NORMS
While Government policy often reflects prevailing societal norms, it also plays a part in shaping other desirable norms.
The clearest example in Budget 2023 is the doubling of Government-paid paternity leave to four weeks to encourage fathers to shoulder a more equitable share of childminding responsibilities, even though they have not been fully utilising the current entitlement of two weeks.
Further steps to raise fiscal progressivity through higher marginal taxes on luxury properties and cars will reinforce the aspiration for a more inclusive society where the better-off contribute more to help fellow citizens who have less.
The 15 per cent increase in excise duty on tobacco continued a Budget tradition of periodically raising "sin taxes" to drive healthier behaviour.
Enhancements to the Enabling Employment Credit and the introduction of the Uplifting Employment Credit will encourage employers to give opportunities to persons with disabilities (PWDs) and ex-offenders respectively. Over time, more should become more accustomed to working with PWDs and ex-offenders, engendering a more inclusive workplace and society. 
By influencing consumption patterns and labour market practices, public policy can help to mould norms and even shape values over time.
REFINING POLICY, IMPROVING IMPLEMENTATION
Budget 2023 also stood out for its refinement of existing policies and moves to strengthen implementation, recognising the scope to improve the efficiency and efficacy of policy measures.
Adjustments include finetuning the Build-to-Order (BTO) balloting system to recognise that needs are uneven in the large pool of first-timer flat applicants and that specific groups like those with children or those buying their first home should be given priority. Or the switch from a percentage of earned income to a fixed dollar Working Mother's Child Relief, which will provide more support for lower- to middle-income working mothers for children born from 2024 onwards.
Past Budgets have committed considerable public funds to training workers, especially through the SkillsFuture movement. But to ensure that training meaningfully translates into good employment outcomes, new jobs-skills integrators will perform a role analogous to systems integrators, as intermediaries helping to customise training and job placement to the needs of both workers and companies.
Mr Wong emphasised the need to learn from the experience of COVID-19, and in particular, to harness Singapore's collective resources efficiently to deal with challenges both in peacetime and crisis. In this, the integration of efforts across the public, private and people sectors will give Singapore a systemic advantage.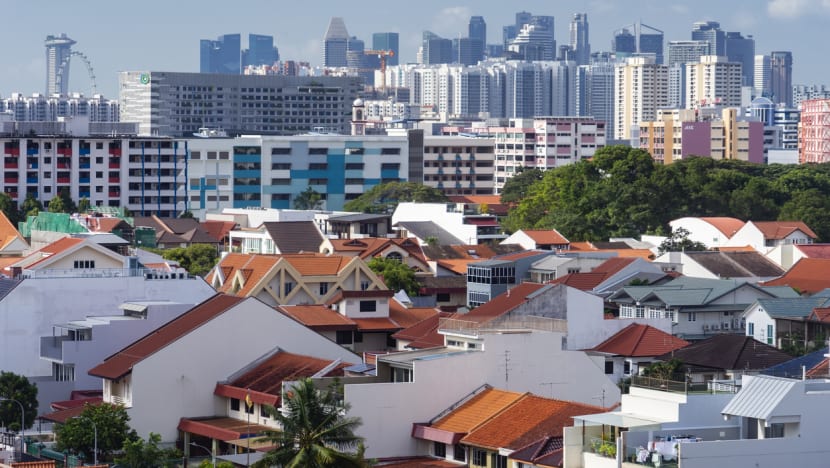 FORWARD SINGAPORE – A WORK IN PROGRESS
But Budget 2023 could not and did not cover everything. For instance, it did not touch on unemployment support which some had been anticipating since the National Trades Union Congress (NTUC)-Singapore National Employers Federation (SNEF) Taskforce on Professionals, Managers and Executives (PMEs) recommended temporary income support for the involuntarily unemployed in its 2021 report.
Other moves to strengthen the SkillsFuture ecosystem or to enhance care and support options within the community are also being discussed under the Forward Singapore exercise launched by Mr Wong in Jun 2022.
The exercise is due to conclude later this year, and the ensuing report will provide a clearer picture of the collective vision for Singapore's future.
NATIONAL RESILIENCE FOUNDED ON SOLIDARITY AND TRUST
Every Budget includes the mainstays of growing the economy and strengthening the social compact. This year, they were joined by a third key thrust - building a resilient nation.
While many policy areas were discussed under this thrust, ranging from diversifying supply chains to preparing for climate change, one stood out: Fostering solidarity and trust to keep the social fabric strong.
Resilience as a people is what has enabled Singapore to overcome challenges in the past, and most recently during the COVID-19 pandemic. Public policies to strengthen the people sector and encourage community giving can help, but social resilience ultimately depends on citizens and the community, and the level of trust within society.
Trust underpins partnerships among citizens, the government and stakeholders. It is needed to plan for a shared future and to have the confidence, to quote Mr Wong, that "there are very few problems we cannot overcome when we apply ourselves as one people".
The renewing of this trust is what the Budget exercise has been about.
Terence Ho is Associate Professor in Practice at the Lee Kuan Yew School of Public Policy. He is the author of Refreshing the Singapore System: Recalibrating Socio-Economic Policy for the 21st Century (World Scientific, 2021).