Snap Insight: Bigger grants for first-time resale HDB buyers provide relief, but may have knock-on impact on prices
If the grants are taken up by many buyers, the strain on government budgets could mean that taxpayers may be asked to shoulder additional pain, says industry expert Ku Swee Yong.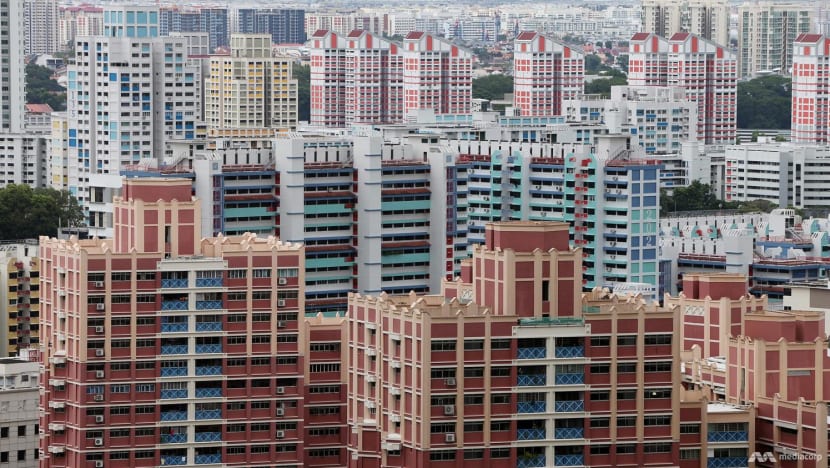 SINGAPORE: The question of affordable public housing has been in the spotlight for quite some time now, amid a rise in the number of million-dollar flats and concerns of families being priced out of the market.
In response to those concerns, Deputy Prime Minister and Finance Minister Lawrence Wong in his Budget speech on Tuesday (Feb 14) announced up to S$30,000 in additional grants for families buying resale flats for the first time.  
For eligible families buying four-room flats or smaller, the CPF Housing Grant will increase to S$80,000 from S$50,000 previously. Families who buy larger-sized resale flats will get S$50,000, up from S$40,000 previously.
Taken together with the Enhanced CPF Housing Grant and the Proximity Housing Grant, eligible families may receive grants of as much as S$190,000 to purchase resale flats, up from S$160,000.
First-timer singles will also get larger grant amounts, but at half that of families.
A RELIEF FOR FAMILIES
This additional bonus for first-timers is a welcome relief for possibly thousands of families and singles who prefer to buy flats in the resale market but are anxious about the high prices. The HDB Resale Price Index has jumped 23 per cent in the last two years despite a touch of light cooling measures and increased bank mortgage rates.
Additional grants to support first-timer families and singles will help more Singaporeans afford and build their own homes sooner. This can have a positive impact on their quality of life and well-being. Bigger grants can also help level the playing field for first-time home buyers who may struggle to compete, for example, with downgraders and retirees who can afford to pay higher prices.
However, the good intentions might not result in improving the affordability of homes for first-timers.
THE OPPOSITE EFFECT
In fact, the opposite might happen: The extra grants are likely to result in resale flat prices going up.
In a market that is already tight in terms of supply, where buyers exceed sellers, flat sellers would naturally hold tight to their asking prices or even raise their ask knowing that prospective buyers have been given additional funds. Therefore, the larger grants could lead to higher resale prices, ultimately pricing out the very people the grants intended to help.
For prospective buyers going into the resale market today, there is also the concern that they may be taking something out of their future retirement finances.
Amidst high interest rates, high resale prices, high inflation and economic uncertainty, buyers will do well to carefully consider their finances and project their financial needs well into their retirement years before making a decision and taking advantage of the grant.
Considering the impact at a macro level, the provision of housing grants needs to be accompanied by other measures, such as a rapid and substantial increase in new BTO housing supply.
HDB has already ramped up the supply of BTO flats by 35 per cent in 2022. My estimate is that supply would have to be increased by another 8,000 to 10,000 units to release the pressure for the next few years. Otherwise, the grants may exacerbate resale flat shortages and lead to further price increases.
Furthermore, if these grants were taken up by a significantly large number of buyers in the next few years, the strain on government budgets could mean that taxpayers may be asked to shoulder additional pain.
Ku Swee Yong is a property consultant and director of International Property Advisor Pte Ltd.
You may also be interested in: