Commentary: Underground car parks remain an obstacle for AVs in Singapore
Driverless vehicles will be able to use GPS maps to find their way around Singapore, but they will have a near-impossible task navigating underground multi-storey car parks, say SUSS' Ku Swee Yong and Dr Sheila Conejos.
SINGAPORE: Singapore has been laying the ground for self-driving vehicles for close to 10 years, since two driverless buggies were taken out for a spin in the gardens at Jurong Lake in 2014.
As of Jan 27 this year, 43 autonomous vehicles (AVs) have passed the Land Transport Authority's (LTA) Milestone 1 test, meaning they can be tested with a safety driver within one-north and some selected areas. One vehicle has passed LTA's Milestone 2 test, allowing trials to be conducted on public roads including residential areas with a safety driver.
MooBus, deployed by homegrown company MooVita, began driverless bus services between King Albert Park station and Ngee Ann Polytechnic recently.
Despite the advancements, "it will take some time" for autonomous vehicles to achieve larger-scale deployment in Singapore, said Senior Minister of State for Transport and Finance Chee Hong Tat in Parliament on Feb 7. He cited reasons such as the perception and sensing capabilities of AVs under complex scenarios.
Interestingly, Singapore was listed as the number one country in terms of "AV readiness" by financial services giant KPMG in 2020.
Among the 30 countries in the study, Singapore topped the chart above AV heavyweights the United States (4th) and China (20th) primarily for its strengths in the categories of "policy and legislation" and "consumer acceptance". Singapore needs to make improvements in "infrastructure" and "technology and innovation", the study added. Unfortunately, the report was not continued in 2021 and 2022, so we do not know how the countries progressed post-COVID-19.
SPEEDING THINGS UP
One thing is for sure - AV technology has improved by leaps and bounds since the COVID-19 pandemic started.
Movement restrictions during the early days of the pandemic provided the space to accelerate road trials. Increased demand for home deliveries and contactless transactions, compounded by a shortage of labour, heightened the urgency for driverless systems to supplement capacity in the transportation and logistics industries.
Singapore is interested in AV technology for a wide variety of potential benefits. Traffic accidents could be reduced with the deployment of AVs in the transportation mix. Once sufficiently large fleets of AVs are deployed, road usage will become more efficient and road space may be reclaimed as cycling paths, pedestrian walkways, and mini parks.
The deployment of AV fleets for commuters and goods deliveries will also reduce carbon emissions. Furthermore, being at the forefront of mobility technology, urban planning and transport management will allow Singapore to maintain its lead as a model Smart Nation and provide a boost to its sustainability efforts.
"HOW DO I GET INTO THE CAR PARK?"
But driverless technology in Singapore faces the challenge of "the last mile".
A knowledge gap exists on how AVs interface with the built environment, that is, when AVs leave a road and drive into a building's perimeters, when AVs navigate within the building, and then when AVs navigate out of the building back onto the road.
In a peer-reviewed research paper that we presented at the Real Corp 2022 conference in Vienna, Austria in November 2022, we abbreviated this problem statement to: "Going in. Moving within. Going out."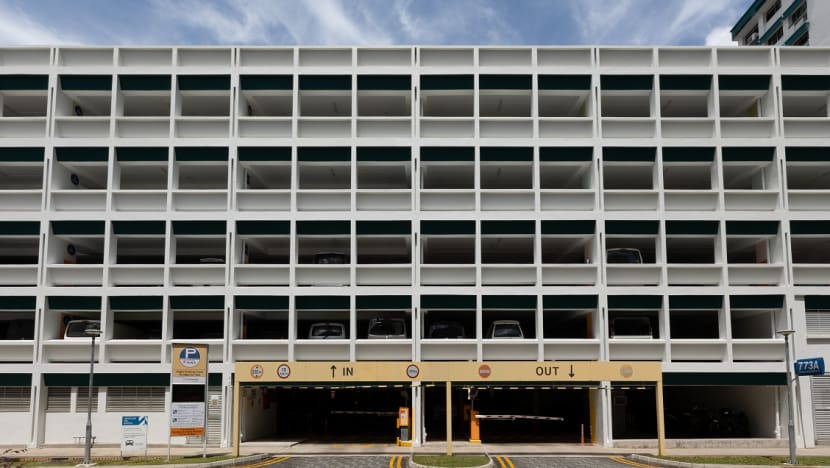 The high-density urban typology of Singapore presents additional challenges for the artificial intelligence of AVs in terms of wayfinding and navigation.
Singapore has more than 12,000 car parks with about 1.4 million parking lots spread across public housing estates, private residential blocks, retail malls, offices, industrial buildings, and hospitals.
Most of the 1.4 million lots exist in multi-storey car parks and a significant number of them are underground.
While GPS maps allow AVs to navigate to their destinations using street addresses, it is near impossible, for example, for a robotaxi to navigate to the third floor of a multi-storey car park in an industrial building to pick up passengers, or for an autonomous truck to find its way to the loading-unloading bays in the basement of Suntec City.
This "last mile", or more aptly "last metre", gap must be plugged before AVs can smoothly and reliably bring passengers and goods from origin to destination.
Multi-storey car parks represent one specific, and major, roadblock for AVs in this research gap that we are addressing. The broader issues pertain to picking up and dropping off commuters and goods within the boundaries of a building site and under shelter. The situation becomes more challenging where there are multiple pick-up and drop-off locations within a site and where these locations are in-building or sheltered.
Beyond Singapore, we foresee that major capital cities around the world, such as Hong Kong, Tokyo, Shanghai, Sydney and New York, would need these roadblocks cleared before driverless taxis and trucks can be widely deployed.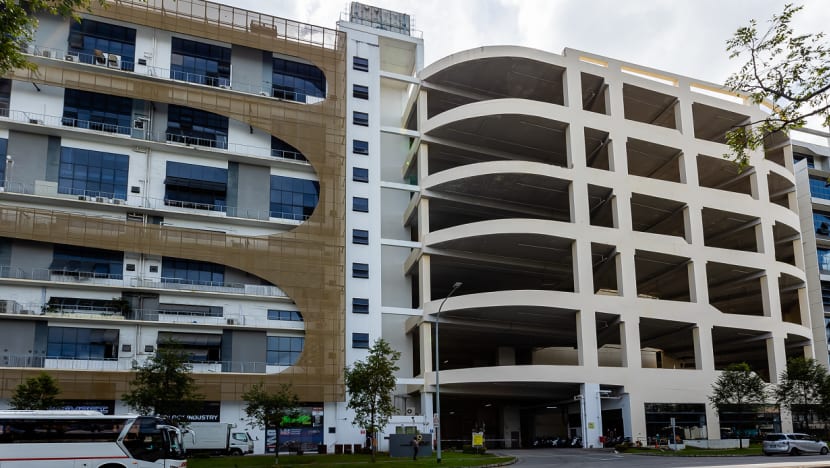 As for new buildings on the drawing board today, architects and property developers might consider that buildings completed in five to seven years' time would do well to have AV-friendly provisions.
Some features of AV-friendly buildings include more compact parking lots (as driverless cars do not need to have their doors opened within the lots), expanded taxi stands to cater for a higher volume of pick-up and drop-off, and extensive provisions for re-purposing of car parks for other uses once robotaxis have reduced vehicle ownership and car park utilisation.
CAR-LITE AMBITIONS
Embracing AV in our transportation mix will enable us to realise our car-lite ambitions within the next 20 years and make our public transportation system more affordable and more efficient.
However, there is a lot more work to be done before Singapore's built environment can be AV-friendly.
While research has been conducted in Singapore on software, hardware, and artificial intelligence for AVs, more exploration is required beyond scientific and engineering research.
For example, we should examine the social benefits and harms that may arise, consider the potential investment costs versus financial rewards and economic risks, and review the legal and policy support needed for multiple stakeholders.
We also need to consider if there might be negative environmental effects that could lead to undesirable outcomes. Given that our society is ageing, perhaps a multi-year longitudinal survey of commuters and industry participants could be undertaken to guide policymakers and urban planners.
Supported by a wider set of research, we can better prepare our transportation system and urban landscape to welcome AVs as an extra option in our mobility mix. The potential negatives arising from the use of AVs could be anticipated and mitigated with better research and planning.
Singapore can and should take advantage of the benefits of AVs by adopting the technology sooner rather than later. To do so however, we must close the gap of the "last metre" between AVs and the built environment. Let's zoom ahead.
Ku Swee Yong is a post-graduate researcher from the Singapore University of Social Sciences and Dr Sheila Conejos is the Head of Master of Built Environment Programme at the same institute.
This commentary is the final piece in a three-part series on autonomous vehicles and how Singapore might benefit from the advantages that this new technology could bring. The first piece looked at whether Singapore is ready to have driverless cars on its roads, while the second piece discussed what cities can do to clear the roadblocks for a smoother roll-out of autonomous vehicles.