Commentary: Why the 2023 Presidential Election results are politically significant
Mr Tharman Shanmugaratnam's decisive victory has three implications for the future of Singapore politics, says former veteran newspaper editor Han Fook Kwang.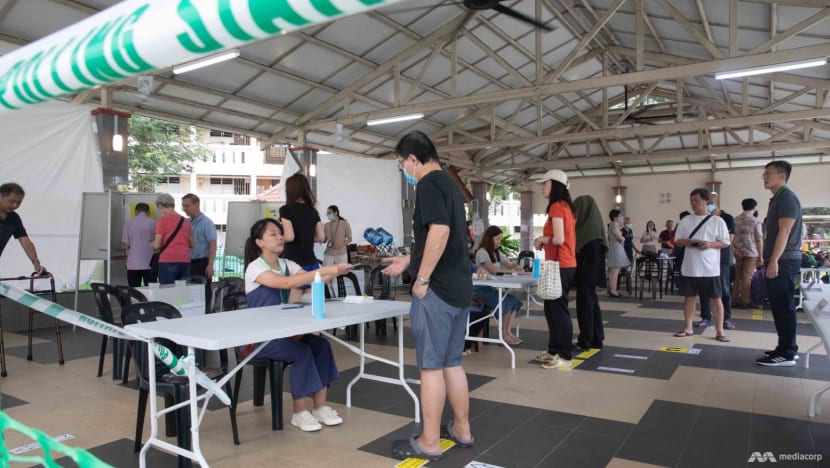 SINGAPORE: Mr Tharman Shanmugaratnam's landslide victory is politically significant even though a Presidential Election to a non-political office with limited powers isn't supposed to have such a bearing.
For several reasons, the result of the 2023 Presidential Election has more political implications than previous elections.
First, though, at a personal level, I got my wish. I had written a piece published on CNA that I hoped there would be a contest this time, in contrast to the election in 2017 when there was a walkover with President Halimah Yacob as the only candidate.
This was before anyone came forward to declare their candidacy publicly and it wasn't clear how many would.
I also wrote that the ideal contest would be one between an ex-People's Action Party (PAP) minister and someone with no links to the ruling party.
This would be a win-win for all. If the ex-minister won, it would demonstrate that the people had no issues electing someone with close links to the ruling party, putting to rest once and for all the partisan question.
If the non-PAP candidate won, it would show that it was possible for a private sector person to prevail and encourage more such people to come forward in the future.
I supported such a person, a friend whom I've known for several years, Mr George Goh, but, alas, he failed to persuade the Presidential Elections Committee that his business experience met the eligibility criteria.
In the event, Mr Ng Kok Song and Mr Tan Kin Lian provided the private sector competition to Mr Tharman but neither made a serious dent in the contest.
What do the 2023 Presidential Election results say about how the Singaporean voter thinks? Listen to CNA's Heart of the Matter: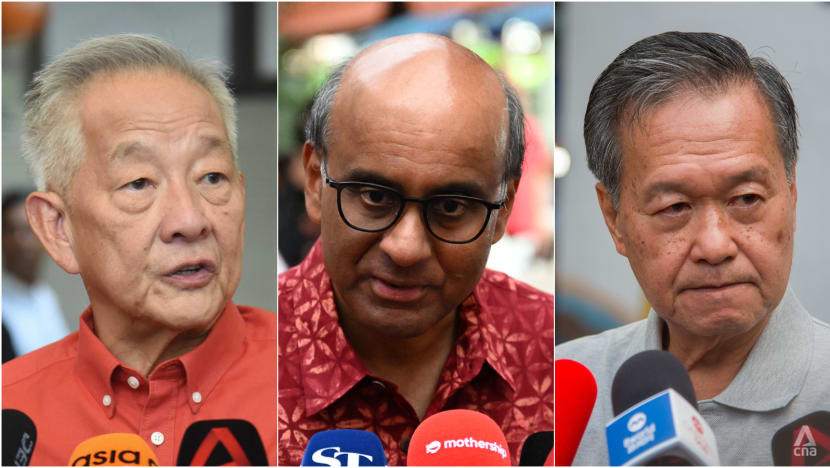 What accounts for the huge margin of Mr Tharman's win?
Mr Tharman is genuinely popular. For him to obtain 70.4 per cent of the popular vote and for the opposition-backed Mr Tan to garner only 13.88 per cent must mean that some of the people who typically vote for opposition candidates in a general election - variously estimated at 30 per cent - plumped for Mr Tharman.
This is quite remarkable. Voters who might have disagreed on a whole host of things were able to agree on who they wanted as Singapore's ninth President.
In this sense, he was a unifying figure.
But the weakness of the other two candidates also played a decisive role in the result.
Mr Ng was an unknown until he put his hat in the ring in July. From the outset though his campaign was dogged by the perception that he might have been asked by the powers that be to do so, to ensure a contest.  
In contrast, Mr Tan might have been too well known, but for the wrong reasons.
He had lost his deposit in the 2011 Presidential Election and there were questionable social media postings he made which cast doubts on his suitability as President.
Faced with these choices, voters turned to the man they knew would make a President befitting the highest office of the land and discharge his duties with the admirable qualities he is known for.
And, perhaps, there's more to it?
RACIAL ARGUMENT NEARING END OF SHELF LIFE
Which brings me to the political significance of his decisive victory. There are three.
First, this concerns the man himself, regarded by many as the prime minister who should have been.  
Despite his popularity and ability, he wasn't considered by the party to succeed Prime Minister Lee Hsien Loong.
One reason given by Deputy Prime Minister Heng Swee Keat in 2019 was that older Singaporeans were not ready to accept a non-Chinese PM. But this explanation appears at odds with reality as surveys have shown that race was becoming less of an issue with Singaporeans, especially younger ones.
Mr Tharman's overwhelming win in the Presidential Election backed by a large Chinese majority is another indication that the racial argument is fast approaching the end of its shelf life.
The other reason cited by observers is that Mr Tharman might not have been considered for the prime minister post because he was more independent-minded than his colleagues, and his views on social issues tended to be more left-leaning.
He has said that he disagreed with the government's pre-emptive move to detain several social workers in the controversial "Marxist" plot of 1987, and he was questioned by the Internal Security Department for a week in connection with those arrests.
Given this record, there is some expectation - and hope - that his presidency will be more eventful than his predecessors.
Mr Tharman himself has said in a post-election interview that the fact that there was an imminent leadership transition in Singapore with Finance Minister Lawrence Wong set to become the new prime minister was one reason he entered the presidential race.
"I feel we're going through a very important transition and, as I mentioned, it's not going to be a matter of clearing one hurdle where there's a change in political leadership," he said.
"It's actually a new era that we've entered. Singapore society is changing, Singapore politics is changing, and I think the relationship between the president and the prime minister, the new prime minister, should be a constructive one; and I believe we can make that work," he added.
AN INTRIGUING PROSPECT
The prospect of a hugely popular president known for his independent mind striking a new working relationship with a new prime minister is an intriguing one in safe, predictable Singapore. 
Whether it will turn out to be politically significant depends on how Mr Tharman makes use of the opportunity to define it in a way that is true to the values he campaigned for.
He has possibly 12 years, and maybe even more, to do so - if he is elected for subsequent terms - which is a very long time in politics and more than enough to make a difference.
The second political implication of his winning margin has to do with the Opposition.
When well-known figures such as Dr Tan Cheng Bock, Dr Chee Soon Juan, Mr Tan Jee Say and Mr Lim Tean announced their personal support of Mr Tan Kin Lian, it raised the possibility of the candidate gaining the bulk of the opposition votes which typically amount to at least 30 per cent,
In the event, the opposition wave did not materialise.
It is significant that the main opposition party, the Workers' Party, did not endorse anyone as is their past practice.
It shows that this is still a two-party town and that the other opposition parties have a long way to go to make an impact with voters and cannot take their support for granted.
There are no bread-and-butter issues in a Presidential Election and voters do not see it in a politically partisan way. This was a painful lesson for those who flew the opposition flag in support of Mr Tan and suffered collateral damage when the pickings turned out to be so meagre.
IMPACT ON NEXT GENERAL ELECTION
Finally, and perhaps most interestingly, how will the results of the 2023 Presidential Election affect the coming General Election, which must be held by November 2025?
There are two schools of thought.
One is that a big victory margin for a PAP-endorsed candidate might backfire for the ruling party. Voters assured of a safe and reliable president who has a sound working relationship with the government may be more willing to take a chance with their votes.
In this scenario, the opposition does better than expected, knowing the second key is in safe hands.
The opposing school says that Mr Tharman's big win shows that all the talk about the ground being sour because of the recent issues that have bedevilled the PAP has been overstated. If it was so bad, Mr Tharman would have suffered the consequences with a reduced share of the votes.
In this scenario, the PAP need not fear going into the polls next year or the year after.
Which version holds? I don't think it matters either way. 
A General Election is completely different, with bread-and-butter issues dominating, and with the quality of the individual candidates closely scrutinised by voters.
For all parties going into the next General Election, it is best to forget the Presidential Election results and focus on connecting with voters on what matters most to them about how to improve their lives and that of their children. 
On this I think the 2023 Presidential Election has a lesson but it is an old one.
What moves voters most are not clever arguments, abstract ideas or promises but something more basic and human connecting them to the candidate, whether he or she can be trusted and depended upon to do the job.
Has his or her past and present actions and behaviour made him or her more or less trustworthy? What sort of person is he or she that I can entrust my future with?
In a curious way, the party that can learn the most useful lesson from the 2023 Presidential Election is the PAP. One of their ex-senior members has just secured a stunning win with a margin that was beyond their wildest expectations.
It shows that it is possible, even in this day and age, to do so, despite a desire among Singaporeans to have greater opposition representation in Parliament. But it would require the ruling party to regain Singaporeans' trust in the way that Mr Tharman appeared to be able to do.
If it can achieve this, the political significance of the 2023 Presidential Election will be spectacular.
Han Fook Kwang was a veteran newspaper editor and is Senior Fellow at the S Rajaratnam School of International Studies, Nanyang Technological University.