Commentary: GE15 – Long-term economic plan needed, or Malaysia will be stuck in middle-income trap
Malaysia will stay stuck in the middle-income trap unless the next government has a long-term economic plan – regardless who forms it, say Coface economists Bernard Aw and Eve Barre.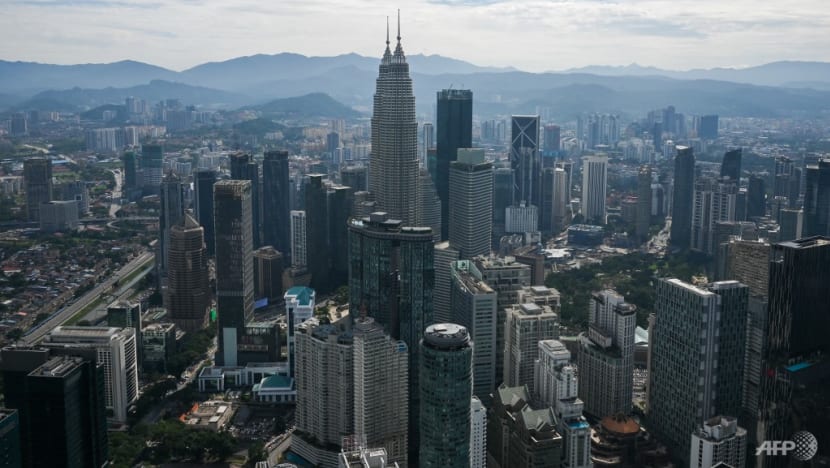 SINGAPORE: Malaysia's General Election (GE15) on Saturday (Nov 19) will be closely watched to see if it can deliver some semblance of stability and certainty for the future. It comes at a time when the global economic outlook is gloomy amid fears of a recession in major economies.
At home, Malaysians say they seek stability, frustrated by the politicking that has seen three prime ministers in the last two years. But the fragmented political landscape – epitomised by the 10-cornered fight for the Batu parliamentary seat - suggests the odds for a strong and stable majority government emerging from the polls will be limited.
Doubts on lasting political stability would have consequences for the country's economic performance. While Malaysia is beating forecasts for 2022 so far, growth is expected to slow to 4 per cent to 5 per cent in 2023.
Businesses are also feeling the squeeze of a weak ringgit and a manpower crunch. While unemployment rates have declined, more than one-third of tertiary-educated workers are considered underemployed in terms of skill.
But the bigger picture is that Malaysia needs a long-term economic plan that can break it out of the middle-income trap – no matter who comes to power.
STRUCTURAL REFORMS NEEDED TO ESCAPE MIDDLE-INCOME TRAP
Without a pro-growth economic reform agenda, Malaysia may find itself deeper in the middle-income trap – a phenomenon where previously fast-growing economies stagnate and fail to rise into the ranks of high-income countries, as defined by the World Bank.
In 2000, Malaysia's per capita GDP (in 2010 United States dollars) was US$6,393, nearly three times that of China (US$2,194). By 2021, China had more than caught up (US$11,188) and slightly surpassed Malaysia (US$10,827). Moreover, Malaysia's per capita GDP has remained roughly the same since 2017.
Escaping the middle-income trap will require a boost in productivity and greater innovation-driven growth. This clearly requires coordinated policies and economic reforms.
A 2015 International Monetary Fund working paper noted that high productivity gains and high value-added sectors that build extensive links with the rest of the economy are essential to achieving sustainable growth, and argued that the missing link in Malaysia's growth strategy is local technology creation.
In March, Bank Negara Malaysia governor Nor Shamsiah Mohd Yunus called for accelerated structural reforms, such as improving labour market flexibility and strengthen insolvency laws, that will help bring about a conducive investment climate and enhance the country's long-term competitiveness.
This could help sustainably reverse the decline in net foreign direct investment inflows observed between 2016 (RM47 billion, US$10.2 billion) and 2020 (RM14.6 billion, US$3.2 billion).
Apart from helping to address structural challenges and productivity issues, economic reforms are needed to limit the risk of long-term economic scarring from the pandemic.
REFORM-MINDEDNESS IS CRITICAL
Reforms had earlier stalled under the Najib Razak administration. A daunting list of urgent economic reforms awaited the new Pakatan Harapan (PH) government after the opposition coalition's historic win in the 2018 general election (GE14).
Fiscal reform was right at the top, followed by a comprehensive reform plan for productivity, with education, competition and entrepreneurship all major concerns.
But many of the appointed Cabinet ministers lacked experience running portfolios at the country level, including key economic portfolios like the Ministry of Finance and the then newly created Ministry of Economic Affairs.
A more dire-than-expected state of the fiscal capacity when PH took over the federal government also constrained the implementation of economic reforms. The roll-out of several populist economic policies pledged in PH's election manifesto, including abolishing the Goods and Services Tax (GST), stabilising petrol prices and giving petrol subsidies, weakened Malaysia's fiscal capacity further.
Whoever forms the next government will face the same considerable challenges in designing new growth strategies.
Besides formidable headwinds in the near term like higher raw material prices, constraints on input supply and labour, and growing global recession risks, policies will need to overcome structural weaknesses of the economy, such as the public revenue's dependence on the oil and gas sector.
A minority or hung government will likely make implementing economic reforms an even greater challenge.
PASSING THE BUDGET IS IMMEDIATE POST-ELECTION CONCERN
The immediate concern after the election is the re-tabling and debate of Malaysia's 2023 budget in Parliament. In October, Prime Minister Ismail Sabri Yaakob's government was able to propose a budget agreeable to the opposition thanks to a memorandum of understanding (MOU) signed with opposition coalition PH that assured their support on key votes.
If Ismail Sabri's Barisan Nasional coalition is returned to power, plans to extend short-term fiscal and financial assistance support to vulnerable households and sectors that need more time for a full recovery will likely remain in the budget.
It would also include a record RM95 billion for development expenditure, such as the construction of highways, railways, water treatment plants, medical and education facilities. Such expenditure is aimed at national development and long-term economic development, which includes allocations towards the implementation of projects and programmes under the 12th Malaysia Plan.
Election manifestos launched by key political coalitions PH and Perikatan Nasional (PN) are light on economic reforms, including an absence of a comprehensive proposal for general tax reforms, which is necessary to improve fiscal capacity.
The choice of economic and fiscal policies pursued will have major impact on business sectors. There are concerns that GST could be re-introduced under a BN government, which would affect consumption.
From the election manifestos released, it seemed that economic reforms are placed on the backburner. What is however clear is that the risk of getting stuck in the middle-income trap longer is too big to ignore, regardless of who forms the next government.
Bernard Aw and Eve Barre are economists at Coface.