Commentary: Don't ask, don't tell when it comes to telling buyers about deaths in homes
As Singapore ages, it is likely that more people will die at home rather than in hospitals. Industry expert Ku Swee Yong looks at the issue of stigmatised properties and whether sellers are obliged to disclose the house's history.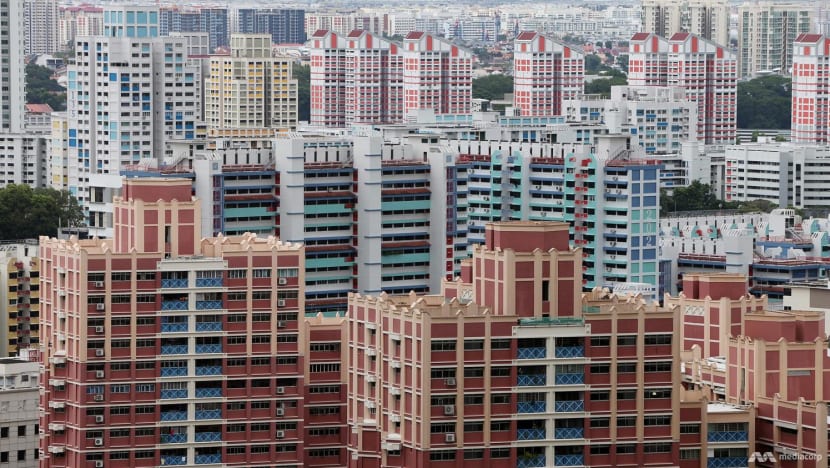 SINGAPORE: A home is the biggest purchase most people are likely to make in their lives. Buyers typically expect hiccups along the way - rusty pipes, renovation delays and noisy new neighbours are annoying, but not at all unexpected.
Recently, however, one family had to deal with a morbid surprise. Three weeks after they moved into a resale flat they bought in Potong Pasir, they found out that the previous owner had died in the unit alone, his skeletal remains undiscovered for nine years until 2020.  
According to media reports, the new buyer said she was not informed about the flat's history during the transaction process.
Are sellers and realtors obliged to disclose a death in a house? How does a death in a home affect the value of the property?
Singapore is an ageing nation - by 2030, about one in four Singaporeans will be 65 years old and older. With the country's aim of having more people move towards dying at home and in palliative settings instead of hospitals, the number of cases where people pass away in their homes will increase.
This could have an impact on the real estate market, as properties where deaths have occurred may be considered stigmatised and challenging to sell.
TABOO OR OPPORTUNITY?
Stigmatised properties refer to real estate that are associated with an event or events that are considered to be distressing or negative, such as one where an unnatural death, a murder or a suicide, has taken place. These properties may include residential or office units, shophouses, retail shops and factories, and can be difficult to sell or rent because potential buyers or tenants are hesitant to occupy a space where something tragic has happened.
While some may be hesitant in considering such properties due to concerns about the potential for paranormal activities, others worry about the effects on their mental health and psychological well-being. Even for investors who do not care about the paranormal nor the impact on mental health, concerns about the future rental income and resale value of properties associated with unfortunate events and lingering negative publicity are real.
Despite these concerns, such properties are not unsafe for occupiers to live or work in. Many times, these properties have been cleaned and renovated, and the emotional impact of the event has been addressed.
In all likelihood, the event itself could have been a one-time occurrence and not reflective of the overall liveability and desirability of the property. Some people are able to see the upside of such properties, which may garner a good price bargain relative to the location and amenities in the neighbourhood.
Still, stigmatised properties often sell and rent for less than similar properties that do not have any negative associations due to relatively lower tenant demand, lower rents and therefore, lower valuation.
HOW CAN BUYERS AVOID STIGMATISED PROPERTIES?
Buyers who are concerned about unnatural deaths in the properties they are considering can take various precautions.
One quick way is by searching the Internet for news articles and public records to see if any murders, suicides, or unnatural deaths have been reported in and around the location. Buyers may also check the property's title to see if previous owners' names correspond to obituaries and articles about deaths that have been reported at the address.
Most of us might not be comfortable doing this but speaking with residents about whether they enjoy living in that neighbourhood and asking if they know of any deaths that have occurred at the property might reveal nuggets of information not previously available.
If the buyer has an agent, the agent could be tasked to ask the tough questions and find out if there have been unnatural deaths in the property by checking with the seller or the seller's agent.
WHAT DOES THE LAW SAY ABOUT DEATH DISCLOSURES?
It defers from country to country.
In Singapore, there is no specific law that requires the disclosure of deaths that have occurred in a property during the buying process. As part of the Code of Ethics and Professional Client Care for real estate agents, if the agents were asked, they are expected to disclose all facts that they know are material to the transaction, including "recent death from unnatural causes in the property".
In Japan, disclosure about unnatural deaths is mandatory in the property transaction process. Under an "Important Matters" document, all significant points related to the property are declared by sellers: Infrastructure works, planning permissions, applicable laws, zoning as well as negative events. Buyers need to sign off and acknowledge before they can move on to signing the sales and purchase agreement.
Due to the strict disclosure rules, Japanese property agents tend to disclose unnatural deaths when they advertise stigmatised properties for sale or rent. To simplify information search, a Japanese investor created the Oshima Teru website to document stigmatised properties. Initially created for Japan, the website now maps properties around the globe, including Singapore.
In the United States, some states have laws that require sellers to disclose information about deaths that have occurred on the property. This information may be included in the property listing, or the seller may be required to disclose it during the early stages of the contracting process, where buyers can still walk away without financial losses.
Some states do not have laws requiring sellers to disclose deaths that have occurred in the home, or that declaration is only required if deaths happened within say, three years, of the property being offered for sale. Additionally, some sellers may not disclose this information voluntarily, so it is important for buyers and their agents to research as much as possible and to ask the right questions when before purchasing a property.
MORE DEATHS AT HOME AS SINGAPORE AGES
Much as the cosmetics manufacturers would like us to believe otherwise, ageing is irreversible. Singapore's population is ageing rapidly and along with that, rising numbers of deaths.
As a market analyst, I have expressed my concerns around the impact on home prices when the large numbers of baby boomers pass on and their children sell the inherited properties to divide their inheritance as cash.
According to SingStat's Population 2020 report, there are about 990,000 people aged between 55 and 74 in Singapore.
The total number of deaths recorded in Singapore in 2020 was 22,054. In 2021, the number increased by 10 per cent to 24,292.
Over the next decade, the large numbers of the baby boomers cohort will increase the number of deaths significantly, many of which may happen at home.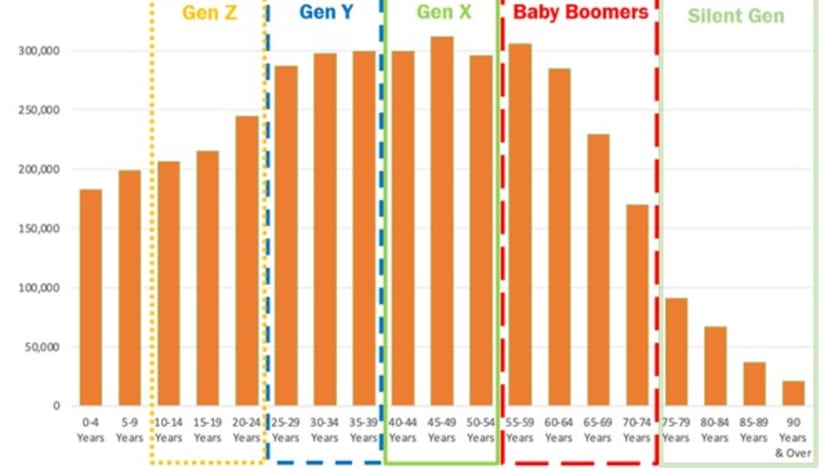 Stigmatised properties can be a sensitive subject as they are often associated with tragic events that have a lasting impact on the people involved. For buyers to make well-informed decisions about the properties, it is important that sellers, real estate agents and other parties involved in the transaction have full transparency and disclosure about any deaths that have occurred in the properties.
On the flipside, selling the properties could be challenging for those in bereavement and still suffering from their recent loss of family members. Buyers should also be considerate of the privacy of the sellers and show respect for the deceased and their families.
Information disclosure should be done in a sensitive and professional manner, with a sharp focus on providing accurate information rather than sensationalising or exploiting the event to drive a hard bargain.
The trend of increasing numbers of deaths at home may have an impact on Singapore's real estate market. Where stigmatised properties are put up for sale, buyers and agents should display compassion and understanding, respecting the privacy and dignity of the deceased and their families.
Ku Swee Yong is a director of real estate consulting firm International Property Advisor Pte Ltd and a researcher with the Singapore University of Social Sciences focused on autonomous vehicles and urban planning.