Commentary: Our high hopes for 2022 were dashed, but we're hardwired to hope for a better 2023
It's been a rollercoaster ride in 2022. Here are the commentaries that captured the past 12 months.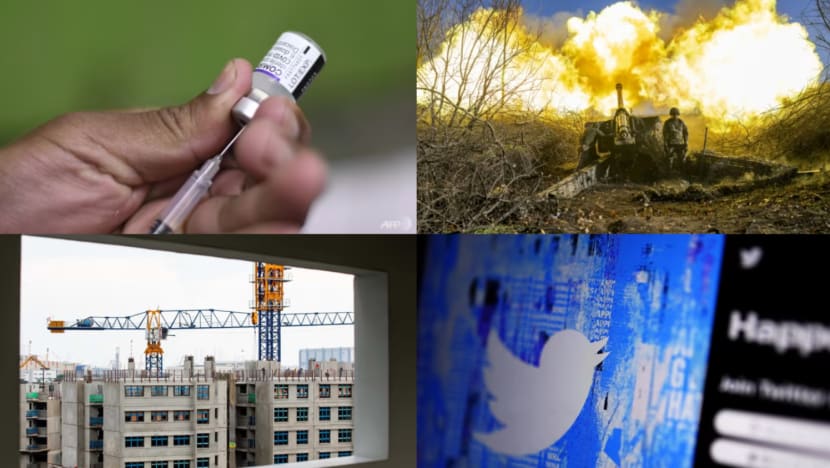 SINGAPORE: We had high hopes 2022 would be better after two years of COVID-19 measures and anxiety. And we rejoiced as pandemic eased into endemic living, flinging off our masks and embarking on some revenge travel.
Things haven't been all that rosy. Geopolitical turmoil, environmental crisis and economic concerns dominated the headlines and will likely continue to do so in 2023.
But our human brains seem hardwired for hope. So as we keep up the optimism for a smooth 2023 ahead, here are the commentaries that captured the past 12 months.
COVID-19 ROLLERCOASTER RIDE
Though the Omicron variant scuttled our best-laid plans to ease out of the pandemic earlier in the year, Singapore's responsible behaviour and vaccination uptake helped us turn a corner on COVID-19. We progressively bid farewell to routine COVID-19 testing, masks, social distancing, and TraceTogether and SafeEntry.
Now that China is easing off its zero-COVID policy and reopening borders, there are concerns of new waves of COVID-19 infections and the emergence of new viral variants that could disrupt the post-pandemic calm.
Is Singapore ready to face fresh COVID-19 challenges? No doubt our valiant healthcare workers stand ready, but perhaps more of us will finally get that vaccine booster.
WAR AND TENSIONS IN THE 21ST CENTURY
More than 10 months after Russian missiles struck on Feb 24, there seems to be no end in sight to the Ukraine war. How long more can Russia hold out under the weight of unprecedented sanctions and should the West offer Russian President Vladimir Putin a way out?
There has not been consensus on what peace might look like, while the rest of the world lives the repercussions of war in the form of food and energy insecurity.
Just days before the invasion started, China and Russia declared a partnership with "no limits". But we learnt in September that Chinese President Xi Jinping has concerns about Putin's war. Will China's support continue as the war drags on?
China will have the United States on its mind. US-China ties chilled amid US House Speaker Nancy Pelosi's Taiwan visit in August and efforts to boost US semiconductor capabilities. But things may look up for the world's most important bilateral relationship after Xi and US President Joe Biden finally met before the G20 Summit in November.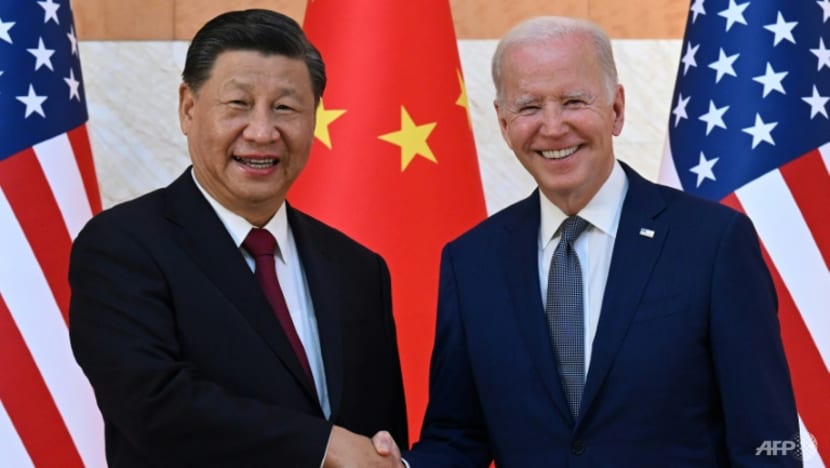 POLITICAL CHESSBOARD
2022 was also filled with leadership chutes and ladders. In the United Kingdom, Liz Truss resigned just 45 days into the job, with her successor Rishi Sunak becoming the first Asian UK prime minster.
Xi Jinping secured a third term in power at the once-in-five-years Communist Party Congress in October while Joe Biden's Democratic Party resisted a Republican "red wave" at the November mid-term elections.
Malaysia was rocked in August when former prime minister Najib Razak went to jail for corruption after a failed appeal bid. Anwar Ibrahim finally became Prime Minister after a general election noted for the rise of Parti Islam Se-Malaysia (PAS) and the fall of veteran leader Mahathir Mohamad. Controversial picks in his unity government aside, stability after years of rocky politics will be needed to steer Malaysia through tough times.
In Singapore, Lawrence Wong was named leader of the 4G team in April and deputy secretary-general of the People's Action Party in November, paving the way for him to become the next Prime Minister.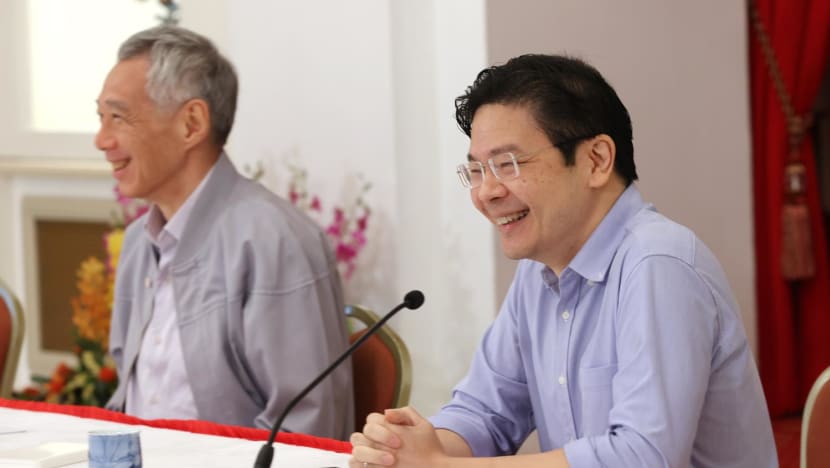 THE FUTURE OF WORK
But things weren't all doom and gloom in the past year. If there's one good thing that came out of the pandemic, it is that the way we work and think about work has been upended.
2022 will be remembered as the year of hybrid work, but are employers making us return to the office for good reasons? Whether we see quiet quitting as simply describing office slackers or employees reclaiming better work-life boundaries, it needs to be acknowledged that the "old" way of working is wrong. Could more companies adopt four-day work weeks in the year to come?
After massive layoffs, tech workers from Twitter, Meta, Shopee and GoTo among others are still in hot demand amid intense global competition for talent. Ride-hailing drivers and delivery riders in Singapore too will see significant changes in their work protections, but will these make gig work more or less attractive come 2024 or so?
DON'T MISS THE BRIGHT SPOTS
It's easy to overlook the bright spots in this unpredictable year. Singaporean student Maximillian Zeng won our hearts in April, nailing obscure geography-related questions to help his university become champions of a BBC TV quiz show. The first Singapore hawker centre opened in New York City, showcasing our UNESCO intangible cultural heritage abroad.
Badminton player Loh Kean Yew rose to world number three. Asian football teams showed they could compete with the best at the Qatar World Cup, won ultimately by a stunning Lionel Messi leading the Argentina team.
LBGTQ groups cheered the repeal of Section 377A criminalising sex between men as a "first step on a long road towards full equality". Women will also have access to elective egg freezing from early 2023 and won't be forced to sacrifice career and self if they want to become mothers.
Perhaps the most enjoyable part of 2022 has been the return of quarantine-free travel. Those who have yet to satisfy the revenge travel itch still have the exchange rate in their favour and after the pandemic, simply planning a holiday is already half the fun.